First Look At New Fast X Characters As Tickets Go On Sale
Tickets for Fast X went on sale today, and to promote the release of the trailer tomorrow, we got a 30-second spot that shows off new and old cast members.
---
The lead-up to the release of the Fast X trailer is almost behind us. Tickets went on sale today for the penultimate entry into one of the most unexpected franchises of the 2000s. They have been heavily promoting the release of the trailer, not even the release of the film but the trailer, with a special event and legacy trailers for the previous entries in this franchise. It's all rather wild. We got a 30-second spot today showing that tickets are on sale, and we got to see a look at some new cast members, including Brie Larson and Jason Momoa. Someone also gave Charlize Theron's character a better haircut, thank god.
Fast X had a bit of a bumpy road last year. The production got off the ground after COVID-19 delayed the 9th entry in the series, but mere days into the production, director Justin Lin walked away amid a flood of rumors that things were not going well. Nothing was confirmed, but it sounds like things were bad enough that Lin was willing to walk away from a very large payday; however, he is keeping his producer and writing credits. Universal brought on Louis Letterier to replace Lin. They were also rumored to lose hundreds of thousands of dollars a day that the production didn't have a director. These films are always massive, and Fast X is the second to last film in the franchise, with the eleventh one being the last. However, the fate of the eleventh is still a little up in the air. We don't know if Letterier will also work on that film since he was brought onto this one in the eleventh hour.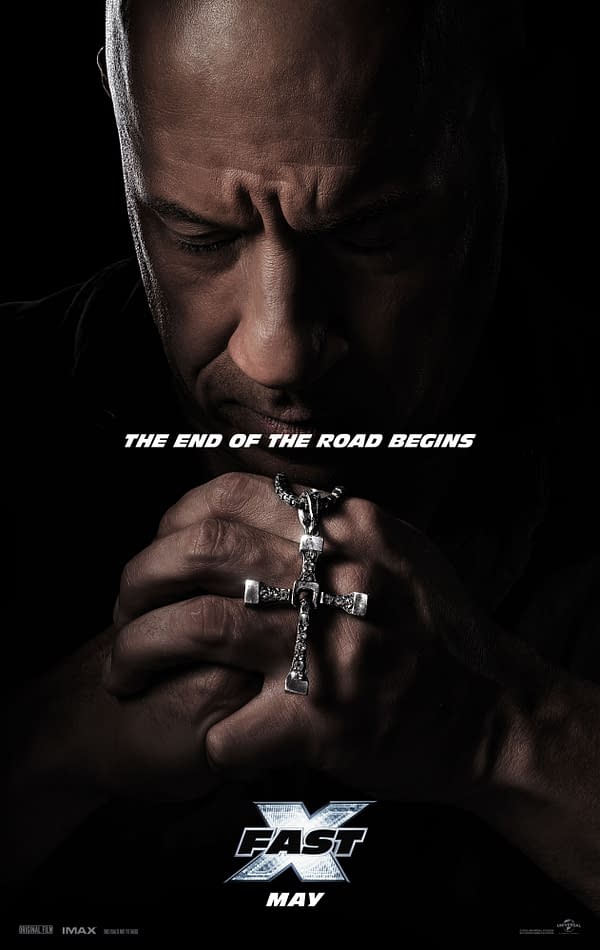 Fast X: Summary, Cast List, Release Date
Fast X, directed by Louis Leterrier, stars Vin Diesel, Jason Statham, Michelle Rodriguez, Jason Momoa, John Cena, Brie Larson, Tyrese Gibson, Chris "Ludacris" Bridges, Jordana Brewster, Nathalie Emmanuel, Sung Kang, Scott Eastwood, Michael Rooker, Daniela Melchior, Alan Ritchson, Cardi B, Helen Mirren, Rita Moreno, and Charlize Theron. It will be released on May 19, 2023.