Jon Hamm To Star In New Fletch Reboot Film
Jon Hamm will take over the role of Fletch, the eccentric detective from the 70's and 80's novels by Gregory Mcdonald. Hamm will produce the new film alongside his manager Connie Tavel, along with David List. Greg Mottola (Superbad) will direct the movie, and Zev Borow will pen the script. Fletch is a character most will know from the two films from the 1980's starring Chevy Chase in the title role. Both films were successes, and a new take on the character has been in the works for decades now, with almost everyone in Hollywood involved at some point. Deadline reported this news of the new production.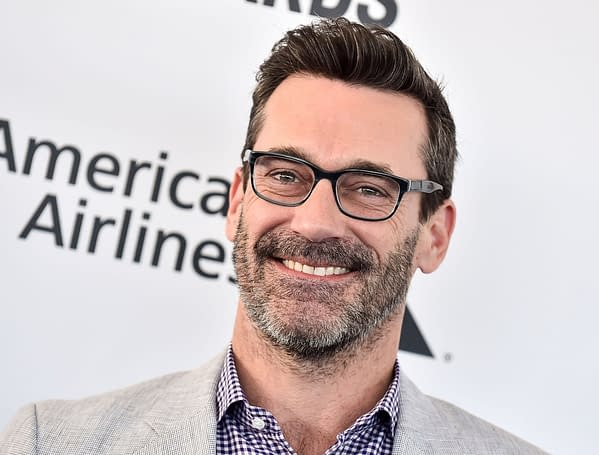 New Fletch Will Be Based On Second Novel In The Series
"The new film adaptation will specifically be based on the second book in the Mcdonald series, Confess, Fletch. In a mysterious chain of wild events, Fletch finds himself in the middle of multiple murders- one of which pins him as a prime suspect. While on a quest to prove his innocence, Fletch is tasked with finding his fiancée's stolen art collection, the only inheritance she's acquired after her father goes missing and is presumed dead." "Producing this film with Jon has been a long-time dream of mine, and with Zev and Greg on board to write and direct, I really believe that this will be an exciting and modern reimagining of this beloved character," says Tavel.
What a home run this should be. Hamm is perfect for Fletch, as those who have ever seen him host SNL or his cameos on shows like 30 Rock or Parks and Rec can attest. He can pull off deadpan, which is precisely the tone that they should be aiming for. Now, will it actually happen? That remains to be seen, as we have been teased before.