Frozen 3 Is Still A Ways Off According To Olaf Himself Josh Gad
Frozen and Frozen 2 are the two most successful animated films of all-time. Naturally, when you have a runaway success, especially in the animation realm, endless sequel talk is bandied about. One of the stars of the films, Josh Gad, who voices the snowman Olaf, has become a full-fledged Disney man. Besides the Frozen films, he has also appeared in the live-action remake of Beauty and the Beast, numerous specials and Disney Parks videos, and even some shorts that debuted these last couple weeks with Olaf. In a recent Pop Culture interview, he was asked about a Frozen 3. here is what he had to say.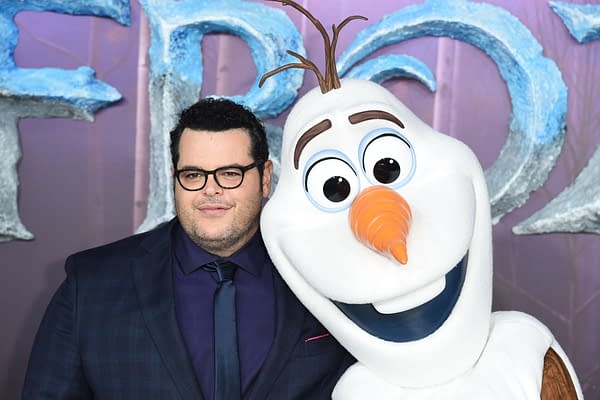 Frozen 3 Might Not Happen, Actually
"I don't know. I mean, here's the deal. Frozen II wasn't Frozen II until there was a reason to exist. And similarly, I don't know if and when there will be a Frozen III," Gad explained. "That's way above my pay grade, but what I can tell you is this: There was an opportunity to take these characters and bring again a sense of hope and inspiration. And it's why the team at Disney and I teamed up on the past couple of weeks to do At Home with Olaf. And so the Frozen saga continues, even if it's not necessarily in the form of a third movie. But we'll see! If there's always a story worth telling, I'm sure that Jennifer Lee and the incredible team over at Disney animation will tell that story one day."
I actually am in the "don't make another one" camp. The second one left everyone in a pretty complete place, and I personally hate it when they screw that kind of thing up. Gad is right- the way to continue these characters' stories is through shorts and such. Kind of like what they were doing with Toy Story and those short films before they released Toy Story 4 last summer. Here's hoping Disney shows some restraint for once.