'Ghostbusters: Afterlife': Watch the First Trailer For The New Film Now!
Ghostbusters: Afterlife just debuted its first trailer. The trailer confirms some of the speculation around the film: Egon Spengler is dead, and his daughter and her two children move to a small town in the middle of nowhere. There, they meet up with Paul Rudd, and not only discover Egon's Ghostbusters equipment and the Ecto-1, they learn about the original four's exploits from the 80's. Over some familiar voiceover from Peter Venkman, we see that not all is kosher in the small town either…
Check out the trailer below:
From director Jason Reitman and producer Ivan Reitman, comes the next chapter in the original Ghostbusters universe. In Ghostbusters: Afterlife, when a single mom and her two kids arrive in a small town, they begin to discover their connection to the original ghostbusters and the secret legacy their grandfather left behind. The film is written by Jason Reitman & Gil Kenan.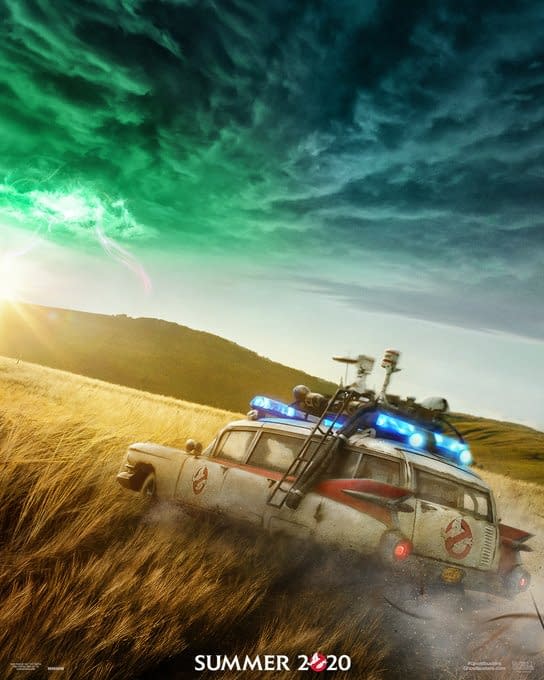 I have to say, that looked really good. No appearance of the other three Ghostbusters yet, but thats ok, we still have a long wait until this releases for that reveal.
Ghostbusters: Afterlife, directed by Jason Reitman, and starring Bill Murray, Dan Aykroyd, Ernie Hudson, Sigourney Weaver, Annie Potts, Paul Rudd, Finn Wolfhard, Mckenna Grace, Carrie Coon, Oliver Cooper, Celeste O'Connor and Logan Kim opens in theaters on July 10th, 2020.
What say you everyone? Did this make you ready to throw on your proton pack and start busting some ghosts? Do you wish they had kept going with the female Ghostbusters universe? Do you think Venkman, Stantz, and Zeddemore are ghosts? Let us know below!