Posted in: Freeform, Marvel Studios, Movies, TV | Tagged: freeform, marvel, new warriors, tv
---
'New Warriors' Has Found Its Cast Including Squirrel Girl
There is another Marvel TV show on the horizon and it finally has a cast. Three months ago Freeform announced that they were ordering a New Warriors show straight to series. The Hollywood Reporter can confirm that we now have the full cast including the role of Squirrel Girl. Milana Vayntrub from This Is Us has snatched the role of Squirrel Girl while Derek Theler of Baby Daddy will be playing Mister Immortal. They are the two leads but they have a supporting cast that includes Jeremy Tardy as Night Thrasher; Calum Worthy as Speedball; Matthew Moy as Microbe and Kate Comer as Debrii.
"I am thrilled beyond belief to be working with this incredible group of actors. They are funny, sincere, eager, charming and perfectly embody these characters. It'll be a blast and an honor to create this show with each of them, " said showrunner Kevin Biegel (Enlisted) who is described as a longtime Marvel and Squirrel Girl fan.
Marvel head of TV Jeff Loeb and Jim Chory will executive produce the show for the ABC affiliate Freeform.
"We're so lucky to have assembled such a diverse and incredibly talented cast," Loeb said. "We can't wait for the fans to see what's in store when we unleash these iconic characters into the world!"
There was an extensive casting process which included several personal campaigns including Shannon Purser from Stranger Things and Anna Kendrick had also expressed interest in the character.
"At Freeform, we are committed to finding distinct and entertaining characters that our audience can enjoy and relate to," said Elizabeth Boykewich, senior vp casting and talent at Freeform. "We are excited to be working with Marvel Television to bring these fiercely average super heroes to life and watch them take on the world."
The Hollywood Reporter also has extensive character sheets on each of our heroes. Vayntrub will take on Doreen Green —aka Squirrel Girl. Doreen is a totally empowered fangirl who has the incredible powers of a … squirrel. Her greatest quality is her optimism and her best friend is a pet squirrel, Tippy Toe.
Theler is Craig Hollis, aka Mister Immortal. Craig can't die … or so he says. Although Craig's superpower seems amazing, he hasn't made use of it at all — he figures if he has all the time in the world to learn how to do anything heroic, what's the rush? Tardy takes on the role of Dwayne Taylor, aka Night Thrasher. Brilliant and noble and maybe a bit full of himself, Dwayne is a shameless self-promoter and entrepreneur who also deeply believes in justice. Worthy (Austin & Ally, Cassandra French's Finishing School) will play Robbie Baldwin, aka Speedball. Robbie is an impulsive people-pleaser with a misplaced sense of confidence who throws kinetic balls of energy that are completely out of control.
Moy will take on the role of Zack Smith, aka Microbe. Zack is a shy hypochondriac whose ability is that he can talk to germs that tell him where you've been, what you ate and who you hung out with. It's impossible to keep secrets around him.
Comer rounds out the cast as Deborah Fields, aka Debrii. Deborah is proud, funny and quick witted. Confidently out as a lesbian, Deborah is a low-level telekentic, very low like she can move a paper cup.
New Warriors is set to launch in 2018 but we aren't sure when yet. It will join Cloak and Dagger as the second Marvel television show on the network.
---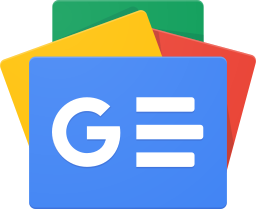 Stay up-to-date and support the site by following Bleeding Cool on Google News today!