Gladiator Sequel Talk Continues From Producer Doug Wick
Gladiator came out in 2000 and was a critical and box office success when it was released. It cemented Russell Crowe's status as a Hollywood A-lister and won multiple Academy Awards, including Best Picture, Best Actor, Best Costume Design, Best Sound, and Best Visual Effects. It told a complete story, and everyone was happy. So, of course, talk of a sequel has been around for years. Gladiator producer Doug Wick recently told Comic Book that plans for a sequel are still in place, and director Ridley Scott still wants to do it, but the story is hard to crack since, you know, it ended the way it did.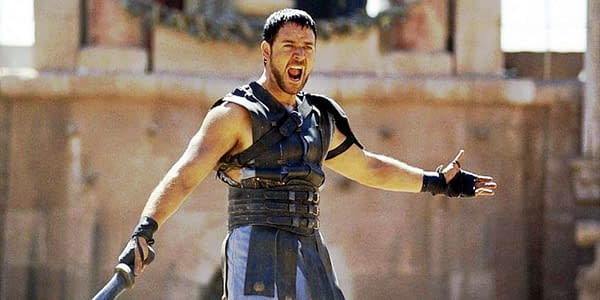 Gladiator 2 Doesn't Ever Have To Happen
"Ridley would love to do it. It's really all about getting something on paper," Wick confirmed to ComicBook.com. "Everyone [involved with the original] loves the movie too much to ever consider cheaply exploiting it and making something that's a shadow of it. It's just really a clear creative problem, working on a script, and if we can ever get it to a place … Ridley's working on it, it's really just a question of whether we can get it to a place where it feels worthy to make it. It's a real challenge. But it's also a real writing problem, too. Like any good movie, Gladiator works by the skin of its teeth, where this fight movie ends up adding up that way, and so, again, to take the best of what the audience is attached to, but make it fresh in some new incarnation, it's really challenging. And, of course, the leading man is dead. If you do Godfather, you say, 'Okay, the audience loves these stars in this wardrobe,' and you bring back the old team."
Can we just not? Seriously, there is no reason to do this at all. None. Gladiator is a great film that still holds up twenty years later. All of the main cast of the first film can't really come back, and anything that comes out with its title would feel tacky and like a cash grab. Let's just thumbs down this whole idea now.