Gretel & Hansel hits theaters on January 31st, and the full trailer has just now debuted. Starring IT actress Sophia Lillis as Gretel, Orion Pictures is looking to catch a wave of slow January box office money before some of the bigger guns start opening in February. Horror has had a very successful few years in the first month of the year, with Escape Room becoming a huge success in 2019. Will audiences show up for this new take on the Grim Fairy Tale? Watch the trailer below and see what you think:
A long time ago in a distant fairytale countryside, a young girl (Sophia Lillis) leads her little brother (Sammy Leakey) into a dark wood in desperate search of food and work, only to stumble upon a nexus of terrifying evil.
This looks ok! I really like the vibe here, and Osgood Perkins is a horror director on the rise. Sophia is also mega-talented, so no matter what her performance will be worth the ticket price anyway. Orion Pictures has had two pretty solid efforts release in the last year (Child's Play, The Prodigy) so hopefully that trend can continue.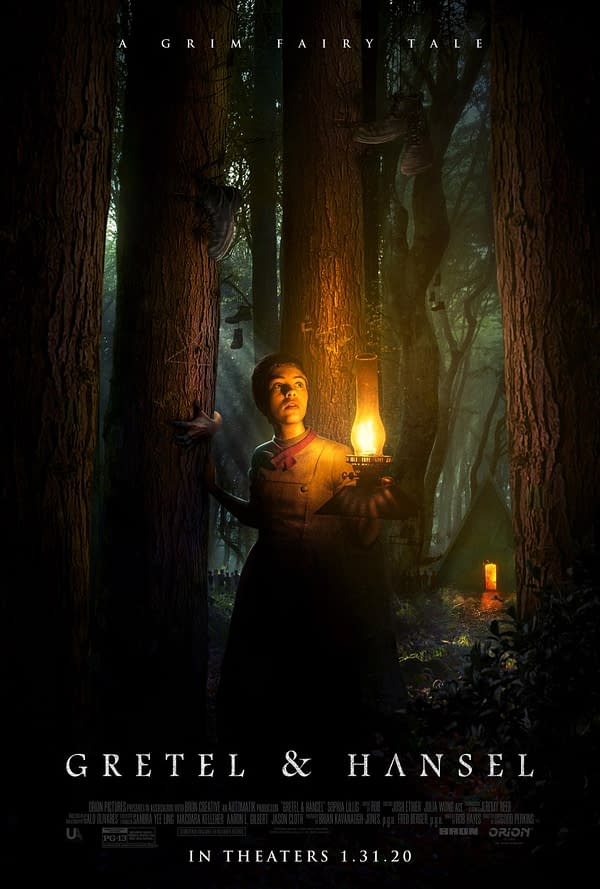 Gretel &Hansel, starring Sophia Lillis, Sammy Leakey, Alice Krige, Charles Babalola, and Jessica De Gouw opens in theaters on January 31st.
Enjoyed this article? Share it!