Posted in: Halloween, Movies | Tagged: andi matichak, blumhouse, danny mcbride, david gordon green, halloween, halloween 2018, james jude courtney, jamie lee curtis, jason blum, jefferson hall, judy greer, Laurie Strode, Michael Myers, miles robbins, nick castle, Virginia Gardner, will patton
---
Halloween Gets Three New Stills, Trailer on Friday
Halloween is coming. Three new stills were revealed today, ahead of the much-anticipated debut of the trailer for the film this Friday. The new film, directed by David Gordon Green and co-written with Danny McBride debuted footage to much acclaim earlier this spring at CinemaCon, and from the stills below, we now know why.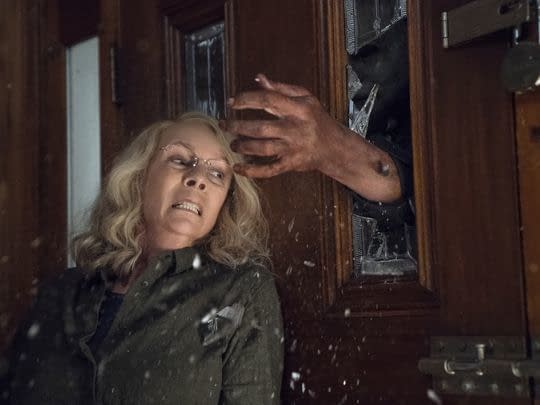 In the first one, we get a look at Michael possibly attacking Laurie (Jamie Lee Curtis). This film is set 40 years after the events of the first film. The following plot summary could be considered spoilers for those that don't want to know, so you are warned.
***POSSIBLE SPOILER WARNING***
From USA Today, we learned a bit more about the plot. A British film crew is doing a documentary on Michael's Halloween exploits in 1978. Wouldn't you know it, he escapes and he decides to seek out the one that got away. Only this time, Laurie has been preparing. Armed and ready, Laurie and Michael face their intertwined destiny's and face of for the last time.
***END POSSIBLE SPOILERS***
Michael is looking pretty…well old here. It looks amazing, they did a really great job of weathering the mask and keeping it as chilling as it has always been. I have always found that ever so slight smirk on the mask terrifying (Look at that close-up. It's there). Great attention to detail looks like it has been paid, and it is appreciated.
Also gone is all of the series mythology out the window. All that remains in the original John Carpenter classic (he is executive producing and doing the score for this one). Conflicting reports have suggested that the whole brother-sister storyline is gone. The Cult of Thorn is gone (depending on your point of view thats a good thing). Paul Rudd is gone. I love it. As much as I love this series, if going this route gets us more Michael on screen, so be it.
Halloween, from Blumhouse, starring Jamie Lee Curtis, Judy Greer, Andi Matichak, Virginia Gardner, Will Patton, Miles Robbins, Jefferson Hall, James Jude Courtney, and Nick Castle as The Shape hits theaters on October 16th.
First seen on USA Today
---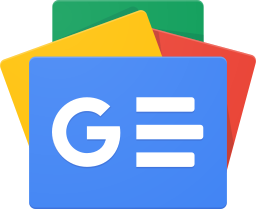 Stay up-to-date and support the site by following Bleeding Cool on Google News today!