Harley Quinn's 'Birds of Prey' Necklace Says What Now?!
Just yesterday, Warner Bros. Pictures "accidentally on purpose" released the first teaser trailer for the upcoming Birds of Prey film, and that means we're still dissecting those 19 seconds of footage for tidbits.
Like the one we just noticed–the name on Harley Quinn's (Margot Robbie) dogbone necklace.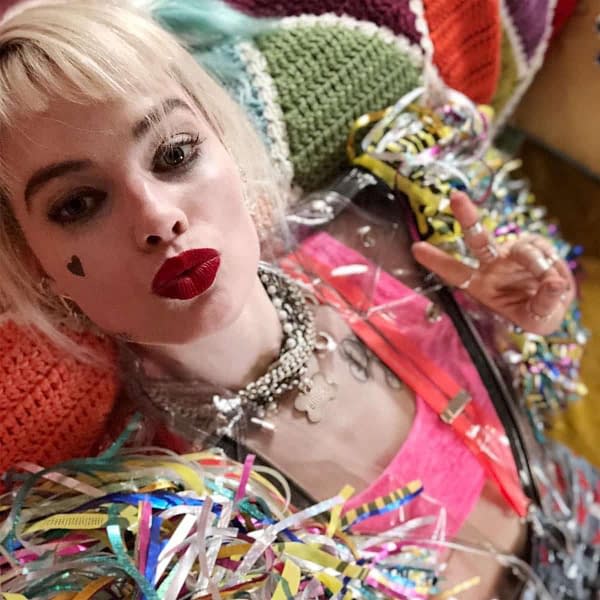 In the above image (which was tweeted by Warner Bros. Pictures official Twitter, btw), you can see the bone charm pretty clearly.
Zooming in, you can even read the name engraved there, which just HAPPENS to be…
BRUCE?!
This could be for one of two reasons: maybe, because Batman saved Harley in Suicide Squad from the sinking car, and SOMEHOW she ascertained his identity, it's in thanks? The other (and we're thinking more likely) reason is in tribute to Bruce Timm, co-creator of the Harley Quinn character.
Guess we'll have to wait until February 7th, 2020 when Birds of Prey hits theaters to find out.