Posted in: Movies, Paramount Pictures | Tagged: chris pine, d&d, dungeons and dragons, Dungeons and Dragons: Honor Among Thieves, hugh grant, justice smith, michelle rodriguez, Regé-Jean Page, sophia lillis
---
D&D: Honor Among Thieves Directors on Authentic Inspiration for Film
Dungeons & Dragons directors Daley and Goldstein on how they got the stars to have a game session to inspire their film characters.
---
The fantasy tabletop roleplaying game comes to live-action and is at the heart of Dungeons & Dragons: Honor Among Thieves. It's the kind of authenticity directors John Francis Daley and Jonathan Goldstein wanted for their stars having them play an actual session that involved their characters. The duo spoke with SlashFilm about the details and elements from the D&D game that went into the film.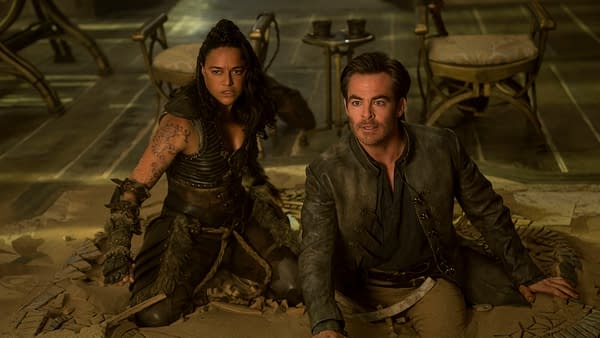 How Dungeons and Dragons Brought Actors Closer to Their "Honor Among Thieves" Characters
The film follows a charming thief and a band of unlikely adventurers who embark on an epic quest to retrieve a lost relic, but things go dangerously awry when they run afoul of the wrong people. Chris Pine plays Edgin Darvis, a bard and former member of the Harpers. Joining him are Michelle Rodriguez as the barbarian Holga Kilgore, Regé-Jean Page as the paladin Xenk Yendar, Justice Smith as the sorcerer Simon Aumar, and Sophia Lillis as the teifling druid Doric. "They got right into it and played their characters," said Goldstein. "We started to see the potential and actually incorporated some of the qualities they brought to that game into the movie." Goldstein participated as a "two-headed Aarakocra, the bird guy" in the session.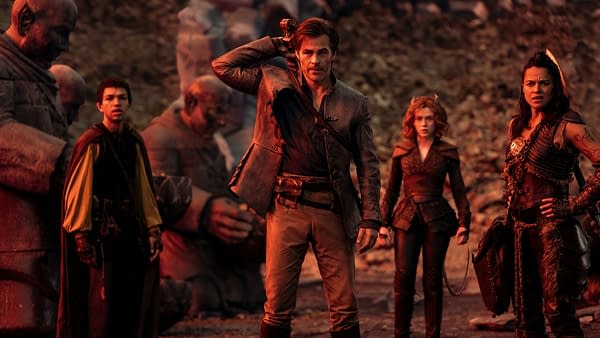 Daley complimented Pine's Edgin going above and beyond "in the face of what's going on in the world right now, to have a character that exudes relentless optimism in the face of the greatest adversity is really inspirational …" As far as previous incarnations go as far as adapting the Gary Gygax game to the big screen, there was the maligned 2000 film that starred Justin Whalin and Jeremy Irons. The high fantasy genre has come a long way with the advent of the Peter Jackson adaptation of J.R.R. Tolkien's Lord of the Rings trilogy and The Hobbit, which he turned into a separate cinematic trilogy, not to mention the HBO adaptation of George R. R. Martin's Game of Thrones has it down to a formula. Streamers from Netflix, Disney+, and Amazon Prime Video, not to mention the considerable gains in CG tech over the years, have made it viable again as a sustainable TV enterprise, especially since Prime Video adapted not only Robert Jordan's The Wheel of Time but also expanded the Tolkien-verse through The Rings of Power. Paramount's Dungeons & Dragons: Honor Among Thieves, which also stars Hugh Grant, comes to theaters on March 31st.
---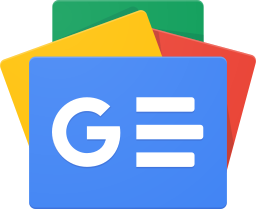 Stay up-to-date and support the site by following Bleeding Cool on Google News today!