March 23rd is Hellboy Day, and the powers that be over at Lionsgate pulled out all the stops to celebrate in conjunction with the upcoming reboot Hellboy film.
One of the newly-launched celebratory things today just happens to be a brand new website dedicated to the BPRD, Bureau for Paranormal Research and Defense.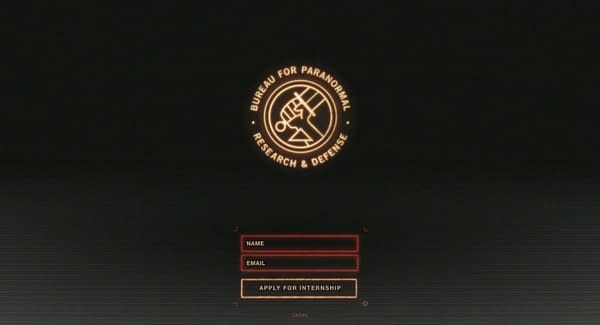 Yes, we registered. We'll let you know what happens after that.
The BPRD archives are open. See what secrets you can discover this #HellboyDay https://t.co/q9l7DymJm1 pic.twitter.com/n6KV8I2CSN

— Hellboy (@HellboyMovie) March 23, 2019
Also, this video with some of the cast of Lionsgate's 2019 reboot Hellboy film talking about Big Red"
And, this GORGEOUS new IMAX poster: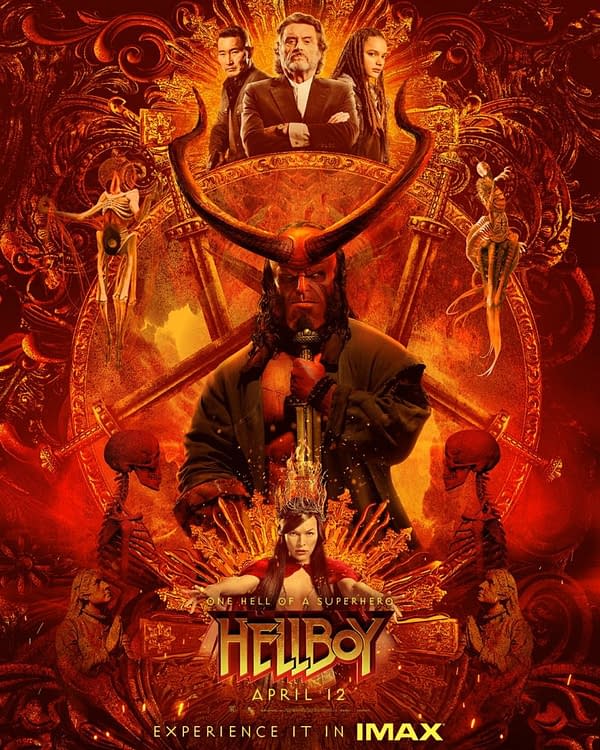 David Harbour stars as Big Red, Milla Jovovich as Nimue the Blood Queen, Ian McShane as Trevor Brutteholm director of the agency and Hellboy's adoptive father, Daniel Dae Kim as Ben Daimio BPRD fellow agent, Thomas Haden Church as Lobster Johnson, and Sasha Lane as Alice Monaghan, a woman who in the comics Big Red rescued from fairies during her infancy. Neil Marshall is directing.
Hellboy hits theaters on April 12th, 2019.
You can order your Hellboy tickets via Fandango now.
#HellboyDay is here, and tickets are now on sale! Get your advanced tickets today to receive a free digital #Hellboy graphic novel! https://t.co/nqoT92skkG pic.twitter.com/Uu5W9g79JE

— Hellboy (@HellboyMovie) March 23, 2019
Enjoyed this article? Share it!