Homeland Moves Production To Virginia For Tax Purposes
The Showtime drama Homeland is moving production from New York to Central Virginia this fall. The series from Fox 21 Television Studios filmed for the first three season in North Carolina which doubled for Virginia. Then the filmed in South Africa doubling for Pakistan and in Berlin doubling for Berlin. More recently they've been filming in Berlin and New York which follows the story line for the seasons. Now the story is heading back to the Washington DC / Virginia area with new President Keane (Elizabeth Marvel) going after Saul (Mandy Patinkin) and Carrie (Claire Danes) thinking about a job in the capital.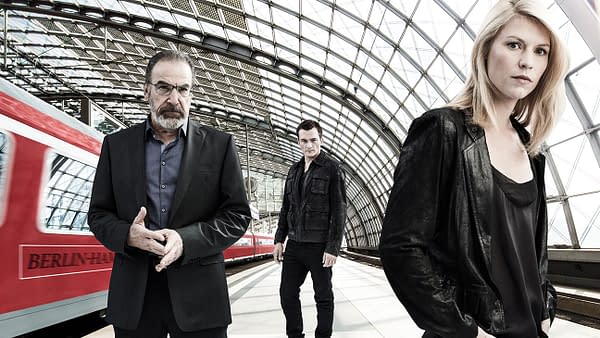 The move to filming in the Richmond area makes Homeland eligible to receive a Virginia film tax credit and grant, with the exact amount based on the number of Virginia workers hired, Virginia goods and services purchased, and deliverables including Virginia tourism promotions.
Virginia Governor Terry McAuliffe says:
We are delighted to welcome this outstanding drama to the Commonwealth. Having hosted shows like Turn: Washington's Spies, Mercy Street, and now Homeland, it is clear that Virginia is a premier television production location, and I look forward to the success of this series here in Virginia.
Virginia Secretary of Commerce and Trade Todd Haymore added:
The Commonwealth's film production industry is a fast growing sector of the new Virginia economy, with a total economic impact of almost $616 million, in addition to supporting nearly 4,000 full-time jobs and providing more than $24 million in state and local taxes in 2015. I am confident Homeland will contribute millions more to our Virginia businesses, big and small, and provide good-paying jobs to our industry workers.
This isn't the first series to move to where the series is actually set for tax credits, earlier this year Lucifer got an early renewal from Fox so they could move it to Los Angeles and be eligible for tax benefits and credits.
Source: Deadline