Horror Queen Jamie Lee Curtis Teases Rian Johnson's 'Knives Out' [CinemaCon]
We love Jamie Lee Curtis, but doesn't everyone? Imagine our delight when the Horror Queen was announced as being a part of Rian Johnson's upcoming film Knives Out!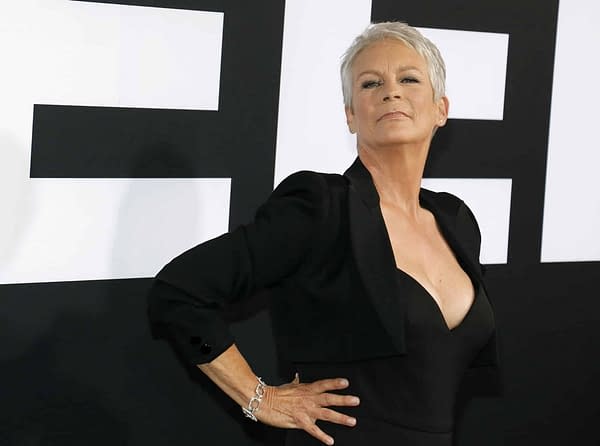 Seriously, the revealed cast is the thing of dreams, and we are super excited for the film to eventually make it's way into theaters. We mean, with such talent as Daniel Craig, Chris Evans, Lakeith Stanfield, Michael Shannon, Ana de Armas, Jamie Lee Curtis, Don Johnson, Toni Collette, and Christopher Plummer (just to name a new) how could this NOT be awesome?
Just this past week during CinemaCon in Las Vegas, Curtis spoke to Fandango a bit about the film, and how the "mystery crime film" is different than others:
🔪@jamieleecurtis has her #KnivesOut (and hips out) for Michael Myers, @DavidKHarbour and teases a little of @rianjohnson's Agatha Christie-like film…

F-U-N pic.twitter.com/5LVBHrqJQa

— Fandango (@Fandango) April 5, 2019
Knives Out is set to hit theaters on November 27th 2019.