Hulu Posts Details of Upcoming Blumhouse Television 12-Part Series 'Into The Dark'
Blumhouse is partnering with Hulu to bring a 12-episode series to the streaming service in 2018. We say 'series', when in truth each of those 12 episodes will be feature length, meaning they're pretty much doing a horror movie of the month on the service, calling the series Into The Dark.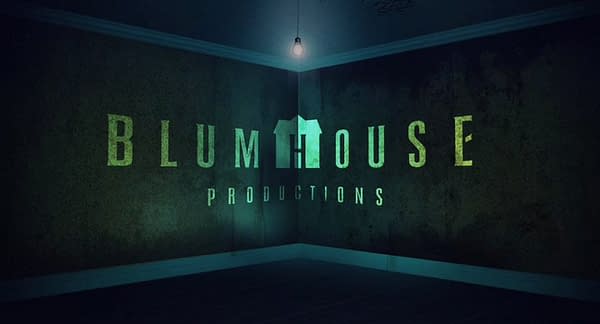 Hulu says the first story The Body will premiere on Friday October 5th, with a "new installment released on the first Friday of every month throughout the year". They also said each episode will be inspired by a holiday from the month of its release.
The Body, based on director Paul Davis' short film of the same name, was co-written by Davis and Paul Fisher. It stars Tom Bateman, Rebecca Rittenhouse, Aurora Perrineau, David Hull, and Ray Santiago. Paul Davis is directing. An early synopsis for the film reads:
"The Body follows a sophisticated, overconfident hitman who always carries out his work in style. He decides to take things even further one day by transporting his latest victim in plain sight, correctly assuming that self-absorbed LA partiers will simply be enamored with his elaborate "costume." Eventually, as his window of opportunity to dispose of the body begins to close, Wilkes' true colors reveal themselves to some groupies that have latched on to him. It becomes a battle of will and wits."
The second title is Flesh & Blood, and will arrive on November 2nd. It stars Dermot Mulroney, and is directed by Patrick Lussier (My Bloody Valentine). That description reads:
"The actor will play Henry, a doting father trying to help his daughter, Kimberly, a teenager suffering from agoraphobia who has not left the house since her mother's still-unsolved murder."
"We want Hulu's audience wondering every month – what scary holiday will be next?" Jason Blum (the Blum in Blumhouse) said.
We're certainly looking forward to seeing all 12 Into The Dark entries.