SXSW Comedy I Used To Go Here Picked Up By Gravitas
I Used to Go Here, a new comedy film from director Kris Rey and starring Gillian Jacobs, Jemaine Clement, Hannah Marks, Kate Micucci, Jorma Taccone, Josh Wiggins, and Forrest Goodluck, has been purchased by Gravitas for North American distribution. "I am thrilled to be working with Gravitas, a company that has expressed so much passion for my film. I look forward with collaborating with the whole Gravitas team to share I Used To Go Here with an audience for the very first time," said Rey. The news was first reported by Deadline.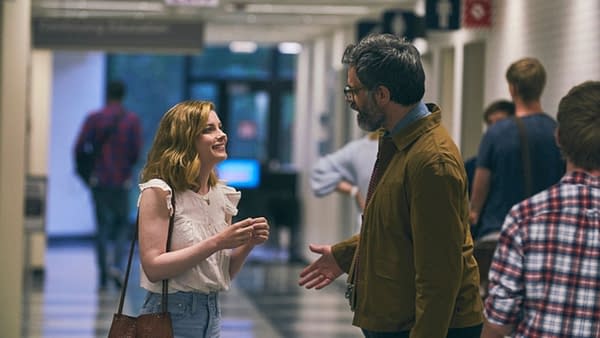 I Used To Go Here Sounds Like Indie Goodness
"The plot follows 35-year-old writer Kate Conklin (Jacobs) who, after the lackluster launch of her debut novel, receives an invitation from her former professor and old crush (Clement) to speak at her alma mater. With her book tour cancelled and her ego deflated, Kate decides to take the trip, wondering if returning to her old college as a published author might give her the morale boost she sorely needs. Instead, she falls into a comical regression – from misadventures with eccentric twenty-year-olds to feelings of jealousy toward her former professor's new favorite student. Striking the balance between bittersweet and hilarious, Kate takes a journey through her past to redefine her future."
This sounds like a great little indie film. The cast is very talented, and I am especially excited to see Jacobs and Clement play off each other. They are two of the better comedic actors working today, and a pairing I wouldn't have thought of seeing together until now. Hopefully, we don't have to wait for this film to come out for very long, and it sees release sooner rather than later. Theater or VOD streaming, I just want to watch this one.