Ian McShane Joins Game Of Thrones Season Six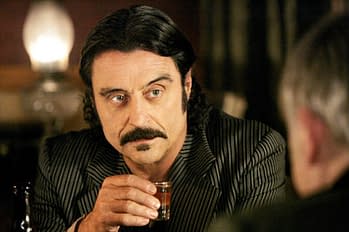 Game of Thrones is adding a bit of Deadwood to its sixth season. Ian McShane who played Al Swearengen in the HBO western has been cast in a mystery role according to EW.com. And as the new season takes us into areas not yet covered by the novels, even the GoT readers can't be sure who the Emmy Award winning actor might play. The report says that McShane won't have much screen time this season, but his role will be of key importance.
With the recent news that the series is planned to go at least eight seasons, there is plenty of time for McShane's character to get more scenes.
Games of Thrones season six is in production now.