Imagine Doing 'Alien' As Your High School Play Because These Kids Did
Theater kids across the country know the joys and horrors of choosing plays to put on in high school; who thinks "The Cherry Orchard" is a good idea for teenagers, seriously. Imagine, instead of the run of the mill show like "The Importance of Being Ernest" or "Waiting for Godot", you instead do a stage adaptation of Ridley Scott's Alien.
Well, that's exactly what this group of students from North Bergen High School in New Jersey did.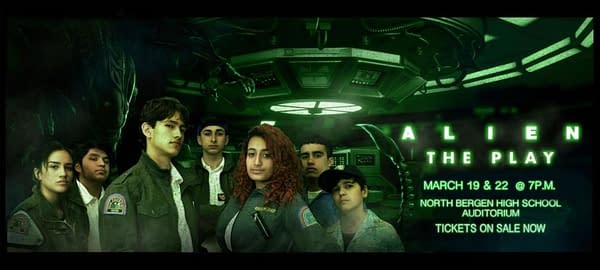 We cannot get over the quality of sets and costumes, all of which were apparently made from recycled materials.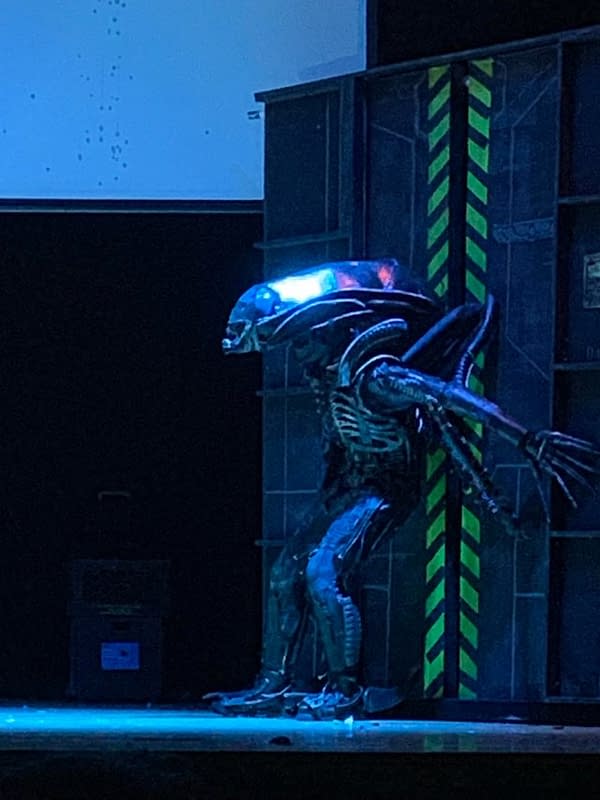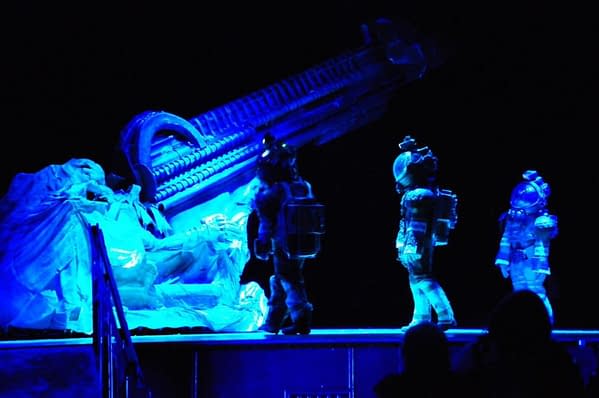 JUST LOOK AT THE SPACE JOCKEY.
And, what's Alien without the iconic dinner scene? Wonder if they chose not to tell the actress playing Lambert about the chest burster.
We're waiting for the video of the entire performance from last night, and are keeping an eye on the reddit thread about the production here.
For information about the production, check here.
---
---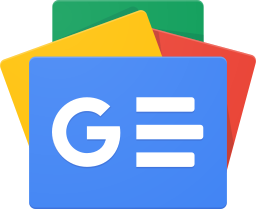 Stay up-to-date and support the site by following Bleeding Cool on Google News today!