Posted in: Movies, Sports, TV, WWE | Tagged: global force wrestling, impact wrestling, jeff jarrett, karatbars
---
Impact Buys Global Force Wrestling, Presumably Gains Control Of Extensive Tape Library, Stockpile Of Gold Karatbars
In a press release today, Impact Wrestling has announced the acquisition of Global Force Wrestling from Impact Wrestling original co-founder Jeff Jarrett, who has been back as a top official at Impact for several months. The move is one many saw coming as soon as Jarrett became involved with Impact again. Jarrett's wife and GFW co-founder Karen Jarrett announced back in April that GFW had merged with Impact, and GFW talent and title belts were used on Impact from that forward, but today's announcement makes the finalized deal official.
It's unclear what, besides the name, Impact has actually acquired in the deal. GFW seemed to exist more as a conceptual brand than an actual wrestling promotion, announcing lots of deals and partnerships but producing few actual wrestling shows. Allegedly, several episodes of a television show called Amped were taped, but they've never aired on an actual television station.
It's theoretically possible that the reason Impact purchased GFW is because they were enticed by Jarrett's Gold Karatbar investment pitch (really a multi-level marketing scheme), which was prominently promoted for a time on GFW's website via a video that has since been removed from YouTube, but which you can supposedly view if you enter your email address and personal information at the Global Force Gold website, though Bleeding Cool cannot advise you to actually do so and warns you that you do it at your own risk.
The Karatbars have been called by other publications a "nearly worthless" form of gold, and the program called a "multi-level-marketing scheme," which is for all practical purposes the legal version of a pyramid scheme. It's unclear how much value even a large stockpile of Karatbars would actually bring to Impact in the acquisition. However, it's worth noting that Impact doesn't mention Karatbars or any stockpiles of gold at all in the press release, so if we're being perfectly honest, we're at a loss as to what actually changed hands in this transaction.
Read the PR below, and let us know what you think:
IMPACT Wrestling Acquires Global Force Wrestling

NASHVILLE | TORONTO – Anthem Wrestling Exhibitions LLC, a subsidiary of Anthem Sports & Entertainment Corp. and parent company of IMPACT Wrestling, announced today that it has entered into an agreement to acquire Global Force Entertainment, LLC d/b/a Global Force Wrestling.

Jeff Jarrett, the founder of both IMPACT Wrestling and Global Force Entertainment, will join Anthem Wrestling Exhibitions as a member of its board of managers, equity owner and Chief Creative Officer.

"We are thrilled to be joining forces with Anthem as a partner to build the business," said Karen Jarrett. "This partnership will be complementary of our strengths and bolster our capabilities to grow the IMPACT Wrestling brand. Ed Nordholm as President and Jeff Jarrett as Chief Creative Officer make a great tag team"

"We are excited by the progress we have made with IMPACT Wrestling since acquiring the business in January," said Ed Nordholm, president of Anthem Wrestling Exhibitions. "Jeff and his team have been instrumental in this success and we are pleased that we have reached an agreement on the basis of which we can combine our businesses to continue to grow. Slammiversary XV will be a fitting occasion to bring the promotions together and merge the titles under the new IMPACT combined belts. By combining our resources and talent, we can produce the best product for our global audience."
---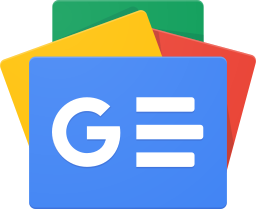 Stay up-to-date and support the site by following Bleeding Cool on Google News today!