Indiana Jones and the Dial of Destiny: Old School Action Scenes
The co-writers of Indiana Jones and the Dial of the Destiny talk about going old school with the action scene and making them character driven.
---
It feels like we've been waiting for Indiana Jones and the Dial of Destiny for half a lifetime. This is the year of projects emerging from development hell because a fifth Indiana Jones movie has been tossed around since before Disney acquired Lucasfilm. If we're being technical, the film was first announced at the beginning of 2016 for a mid-2019 release date and has gone through some reshuffling and delays since then. The movie is finally making its way to the big screen next month, with a premiere at the Cannes Film Festival later this month. In a new interview with Empire (via Collider), co-writers Jez Butterworth and his brother John-Henry Butterworth talk about what sort of scenes they could craft for star Harrison Ford to do on screen.
"We'd be sitting there behind the eight-ball, and the thing that would get us out every time was just how much fun it is to think about Harrison doing these things," said Jez. "We'd think, 'What awful situation do we want to put him in and watch him get out of?' He does it better than absolutely anyone, I think, in the history of cinema."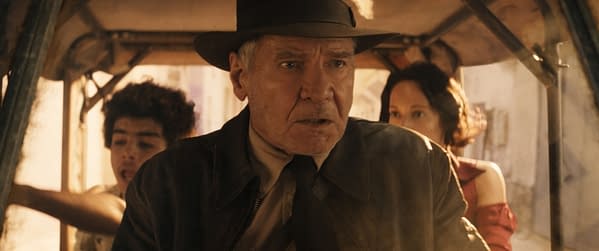 When it comes to action scenes, many directors, cinematographers, and writers have spoken about what it is like to craft them. There is a lot going on and a lot to keep track of with these scenes. That gets even more true when you're doing it old school like they are with Indiana Jones and the Dial of Destiny. Jez explained how difficult action scenes are, while John-Henry explained how old school they are going with this shoot.
"They are so hard to keep track of," Jez said. "I'd rather write you a three-act tragedy than write you three action sequences. It's got to feel like you're not just rehashing something. It's got to feel as fresh as can be."
"They're character. They're all character," John-Henry elaborated. "They're not just chopsocky. It was an extremely old-school endeavor. Dollies and track and sliders and anamorphic lenses. Old-school lighting and beautiful sets and traveling around the world, and physical stunts. And one shot at a time. "It's lovely making a movie where you're never going to have that meeting where they're like; This has got too expensive. That doesn't happen on an Indy movie."
Above all else, action scenes must be character-driven, and it sounds like the Butterworths understand what makes for good action scenes. Indiana Jones and the Dial of Destiny has some seriously heavy weight sitting on its shoulder, even if Kingdom of the Crystal Skull was not exactly beloved. It's coming out at the end of June, following major films like Elemental, Spider-Man: Across the Spider-Verse, and The Flash. Its following weekends will have to contend with such major blockbusters like Mission: Impossible – Dead Reckoning Part One on July 12th, followed by Oppenheimer and Barbie on the 21st. Is that enough time for this film to make a mark? We'll have to see, but praise from Cannes will undoubtedly help build the hype.
Indiana Jones and the Dial of Destiny: Summary, Cast List, Release Date
Harrison Ford returns to the role of the legendary hero archaeologist for this fifth installment of the iconic franchise. Starring along with Ford are Phoebe Waller-Bridge (Fleabag), Antonio Banderas (Pain and Glory), John Rhys-Davies (Raiders of the Lost Ark), Shaunette Renee Wilson (Black Panther), Thomas Kretschmann (Das Boot), Toby Jones (Jurassic World: Fallen Kingdom), Boyd Holbrook (Logan), Oliver Richters (Black Widow), Ethann Isidore (Mortel) and Mads Mikkelsen (Fantastic Beasts: The Secrets of Dumbledore). Directed by James Mangold (Ford v Ferrari, Logan), the film is produced by Kathleen Kennedy, Frank Marshall, and Simon Emanuel, with Steven Spielberg and George Lucas serving as executive producers. John Williams, who has scored each Indy adventure since the original "Raiders of the Lost Ark" in 1981, is once again composing the score. Indiana Jones and the Dial of Destiny will be released on June 30th, 2023.
---
---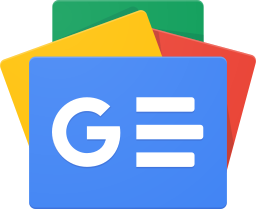 Stay up-to-date and support the site by following Bleeding Cool on Google News today!