Tom Hanks suits up for a role of several lifetimes – donning the genuine smile, signature sweaters, and penny loafers of Fred Rogers in Sony's A Beautiful Day in the Neighborhood. If there was ever a figure to remind us what to do in troubling uncertain times, Rogers was always there to reinforce our resolve as compassionate and capable human beings.
The trailer starts with the two-time Academy Award winner capturing Rogers' mannerisms and routines. From playfully changing his shoes, his natural gift for music, to his universally engaging and unassuming approach to everyone, Hanks embodies the host of PBS' Mister Rogers' Neighborhood.
Rogers was a Presbyterian minister, who felt his calling in life was communicating to children about the world around them through the medium of television. Mister Rogers' Neighborhood started in 1968 and ran for over three decades until his retirement in 2001. He would help tackle subjects parents may find difficult to explain to their children from events like the Robert Kennedy assassination to everyday problems like divorce and racism.
The film is based on the true story of the real friendship between Rogers and journalist Tom Junod, who wrote the article Can You Say…Hero? for Esquire magazine from their time together. The trailer begins when a writer (Matthew Rhys) is assigned to profile Rogers (Hanks). Skeptical, he soon discovers the magic of Fred's charisma and uncompromising resolve.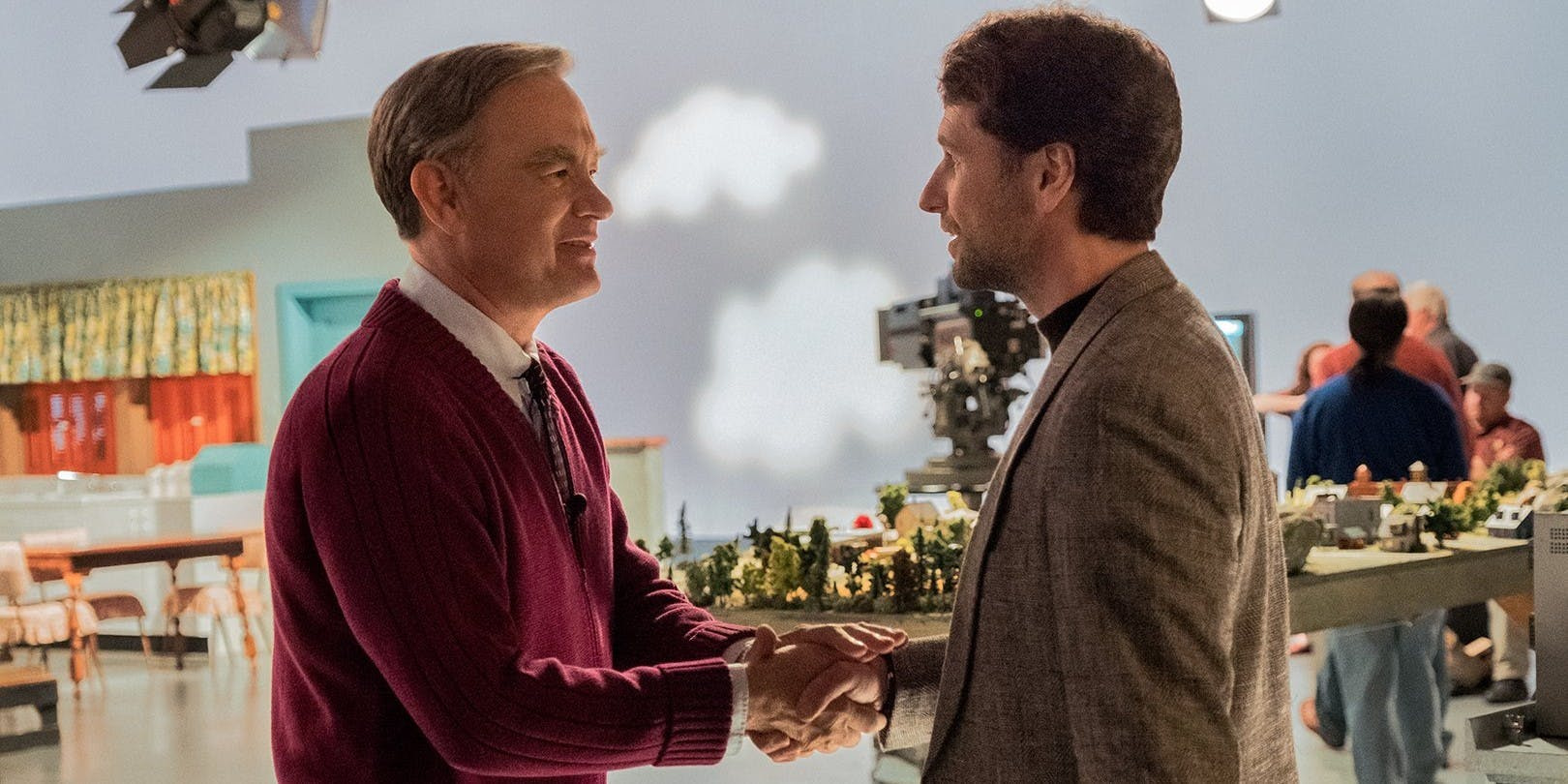 A journalist's life is enriched by friendship when he takes on an assignment profiling Fred Rogers. Based on the real-life friendship between journalist Tom Junod and television star Fred Rogers.
A Beautiful Day in the Neighborhood is directed by Marielle Heller (Can You Ever Forgive Me?) with screenplay written by Micah Fitzerman-Blue and Noah Harpster, both who also worked together on Transparent and the upcoming Maleficent: Mistress of Evil.
Slated for release in November 22nd, the film stars Hanks, Rhys, Enrico Colantoni, Chris Cooper, and Susan Kelechi Watson.