ITS ALL HAPPENING: Almost Famous Musical is in the Works
Cameron Crowe's Almost Famous is one of those special movies that remains an important piece of cinema to those who love it. Not everyone does, but the ones who do REALLY love it. It's apparently also the most recent beloved flick to be getting a musical adaptation, joining the likes of Waitress, and Moulin Rouge.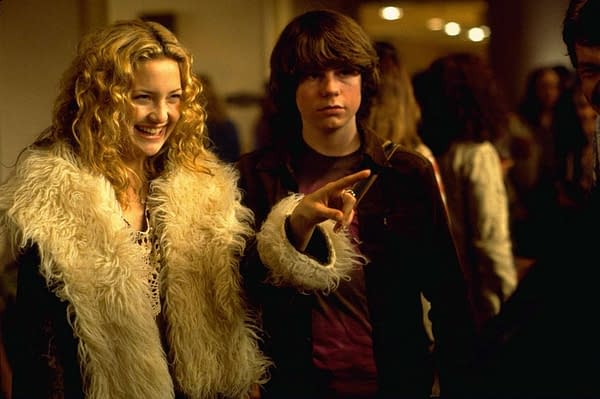 Tom Kitt (Tony-winning composer for "Next to Normal") is tackling the score, and Crowe is writing the book for the show. This news kinda-sorta explains Crowe's tweet from last week, featuring Kitt on the piano:
While speaking to Rolling Stone Magazine (if you read that like Ben Fong Torres as played by Terry Chen, you get bonus points) Crowe waxed poetic about his Oscar-winning film, saying:
"I remember the first day of filming Almost Famous. We were standing in downtown San Diego, shooting a scene with Phillip Seymour Hoffman on the very same street where I'd first met Lester Bangs. It felt surreal. It felt like a miracle. I called a friend of mine and said, 'How did I get here?' He laughed and said, 'Enjoy it, this won't happen again.' The current miracle is that the feeling is coming alive again.

It doesn't even feel like work. It feels like a new adventure, a natural progression but still true to the question that started it all. 'What do you love about music?'. Can't wait to bring it to you in the coming months."
No word yet on casting, as it's so early in the process. Time to go listen to Fever Dog by Stillwater[easyazon_link identifier="B00AEFXE3Q" locale="US" tag="bleedingcoo07-20"]Almost Famous (The Bootleg Cut) [Blu-ray][/easyazon_link].
Also, the face >this< writer [The Enemy] is making for the rest of the day after hearing this news.