James Dean Resurrected Through CGI in Vietnam War Drama "Finding Jack"
James Dean was on the verge to superstardom when tragedy cut his career short in 1955. He died at the age of 24 from a car accident. Two filmmakers want to bring him back on the big screen 64 years later in the Vietnam War action-drama, Finding Jack. Directors Anton Ernst and Tati Golykh obtained permission from the Dean estate to use his likeness for the film, according to The Hollywood Reporter.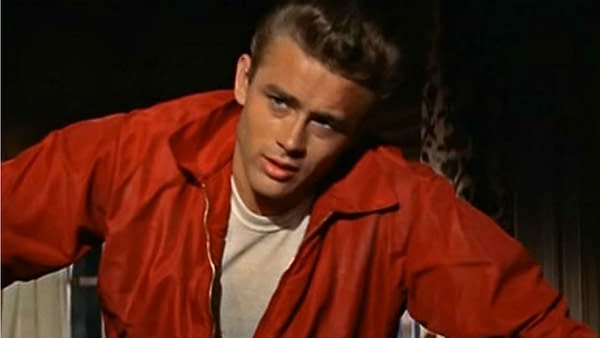 An establish star on TV, Dean landed the film role that solidified his status in pop culture playing Jim Stark in Rebel Without a Cause (1955). Following his death, the actor was posthumously nominated for two Academy Awards for East of Eden (1955) and Giant (1956).
How James Dean Factors in "Finding Jack"
Ernst and Golykh's company, Magic City Films will produce Finding Jack. Canadian VFX banner Image Engine and South African VFX company MOI Worldwide will digitize Dean through CGI. He's slated to play Rogan, a supporting character role. Both companies have his photos and films to use as reference. A soundalike provides his voice.
Based on the Gareth Crocker novel and adapted for the screen by Maria Sova, Finding Jack looks at the existence and abandonment of more than 10,000 military dogs at the end of the Vietnam War. Ernst spoke about the journey to find Rogan.
"We searched high and low for the perfect character to portray the role of Rogan, which has some extreme complex character arcs, and after months of research, we decided on James Dean. We feel very honored that his family supports us and will take every precaution to ensure that his legacy as one of the most epic film stars to date is kept firmly intact. The family views this as his fourth movie, a movie he never got to make. We do not intend to let his fans down."
Have We Reached the Watershed of Cinema?
Multi-Oscar nominee songwriter Diane Warrant wrote the key song for the film; and composer Laurent Eyquem provided the score. Mark Roesler, CEO of CMG Worldwide, represents Dean's family along with more than 1,700 personalities from the entertainment, historical and sports industries.
"This opens up a whole new opportunity for many of our clients who are no longer with us."
Among the estates Roesler works with include: Burt Reynolds, Christopher Reeve, Ingrid Bergman, Neil Armstrong, Bette Davis, and Jack Lemmon. Ernst added that MOI Worldwide looks forward for the opportunity to recreate historical icons like Nelson Mandela to tell stories of "cultural heritage significance."
Other examples of pop culture icons appearing in posthumous media include: Audrey Hepburn. when Gap repurposed footage from her 1957 film Funny Face to AC/DC's "Back in Black"; and Volkswagen recreated Gene Kelly's memorable dance from Singing in the Rain with a modern twist. Rogue One: A Star Wars Story featured two CG characters as the prequel to A New Hope. Carrie Fisher granted permission to digitize her 1977 look as Leia for the film's final scene. The estate of Peter Cushing did the same for Grand Moff Tarken playing a major role in the film. This is understandable considering Cushing's role in the 1977 film.
Will bringing back dead actors through CGI become more the norm or will it remain a niche?