Mondo Is Releasing Some Awesome Jaws Merch This Wednesday
Jaws turns 45 this summer, and Mondo is celebrating with new and old releases. First, they are repressing their excellent vinyl release of the classic John Williams soundtrack. Mondo will also have two new shirts available, one featuring the doomed ship Orca sinking, while the other features the poster image form Jaws 2. Finally, their enamel pin set paying tribute to the original film is also being re-released. All are fitting tributes to a classic and one of the most iconic films of all-time. Check out all of Mondo's Jaws merch, going on sale Wednesday, below.
Mondo Jaws Releases
"One of the finest achievements in film music and quite possibly the most iconic score of all time, John Williams' JAWS is an absolute essential for soundtrack collectors.
While the Grammy-winning 1975 MCA album was a re-recording, Mondo's double vinyl set presents the entire Academy Award-winning score as composed and recorded for the actual film in its first-ever vinyl release. Album co-producer Mike Matessino restored, edited, and mixed the music from the original studio elements for the best possible quality, approved by the composer himself."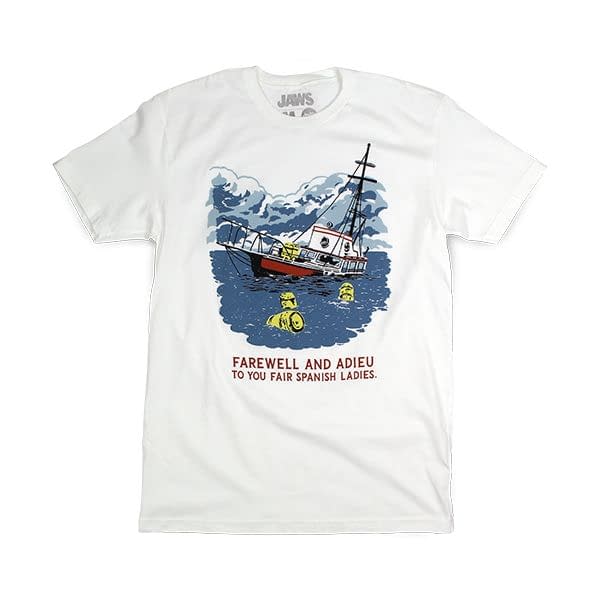 "Artist Ryan Duggan's colorful, elegiac design salutes the good – though doomed – ship Orca, and the final showdown between man and shark as seen in Steven Spielberg's 1975 blockbuster, JAWS. His design is punctuated by a verse from salty sailor Quint's mournful sea shanty."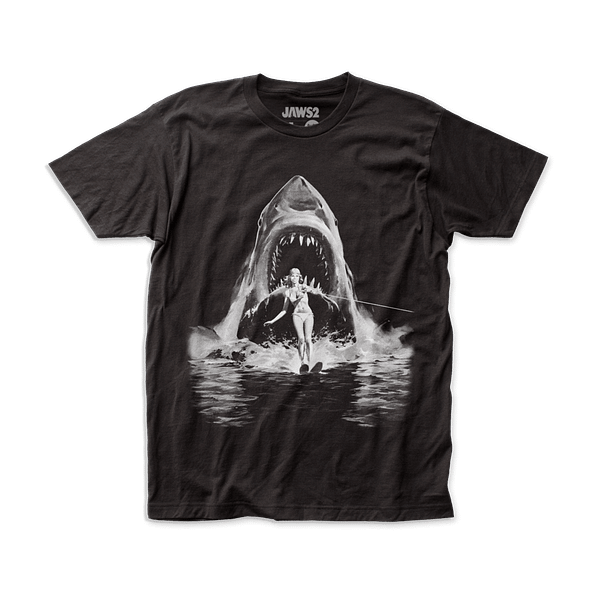 "One good bite deserves another. This iconic one-sheet design for 1978's JAWS 2 was originally created by pulp artist Lou Feck, and has been rendered in stark black and white for this t-shirt."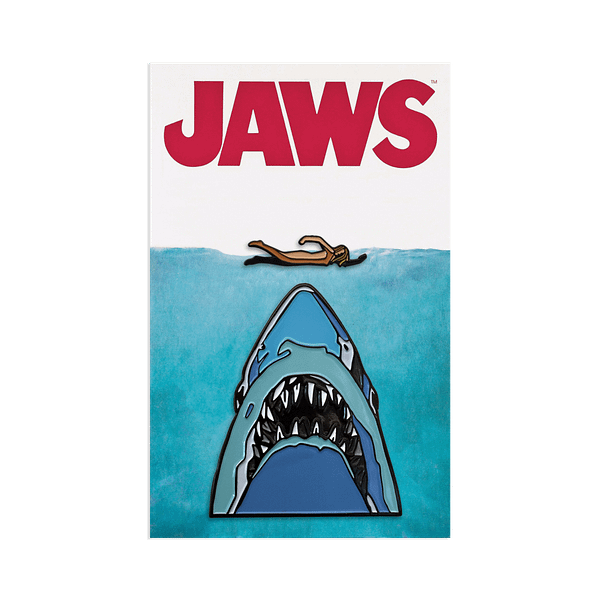 I hope I can get the vinyl and pin set. I missed both the last time they were available and that vinyl has been high on my want list for quite some time. Make sure to get as best a shot you can Wednesday right when they go on sale.