When it comes to assigning directing credits on movies, the Director's Guild of America does not take the issue lightly. It's not unheard of for movies to bring in a director for reshoots, but how much work that director did will determine whether or not they get credit for it. For example, Joss Whedon did not get a directing credit for Justice League. The Hollywood Reporter has revealed that Joe Johnston will share a directing credit with Lasse Hallström for the upcoming Disney holiday movie The Nutcracker and the Four Realms.
"It was an absolute blessing to have Joe Johnston step in when it became clear that I wouldn't be available for reshoots," Hallström said. "Joe is the ultimate expert in visual effects and I enjoyed collaborating with him on this film."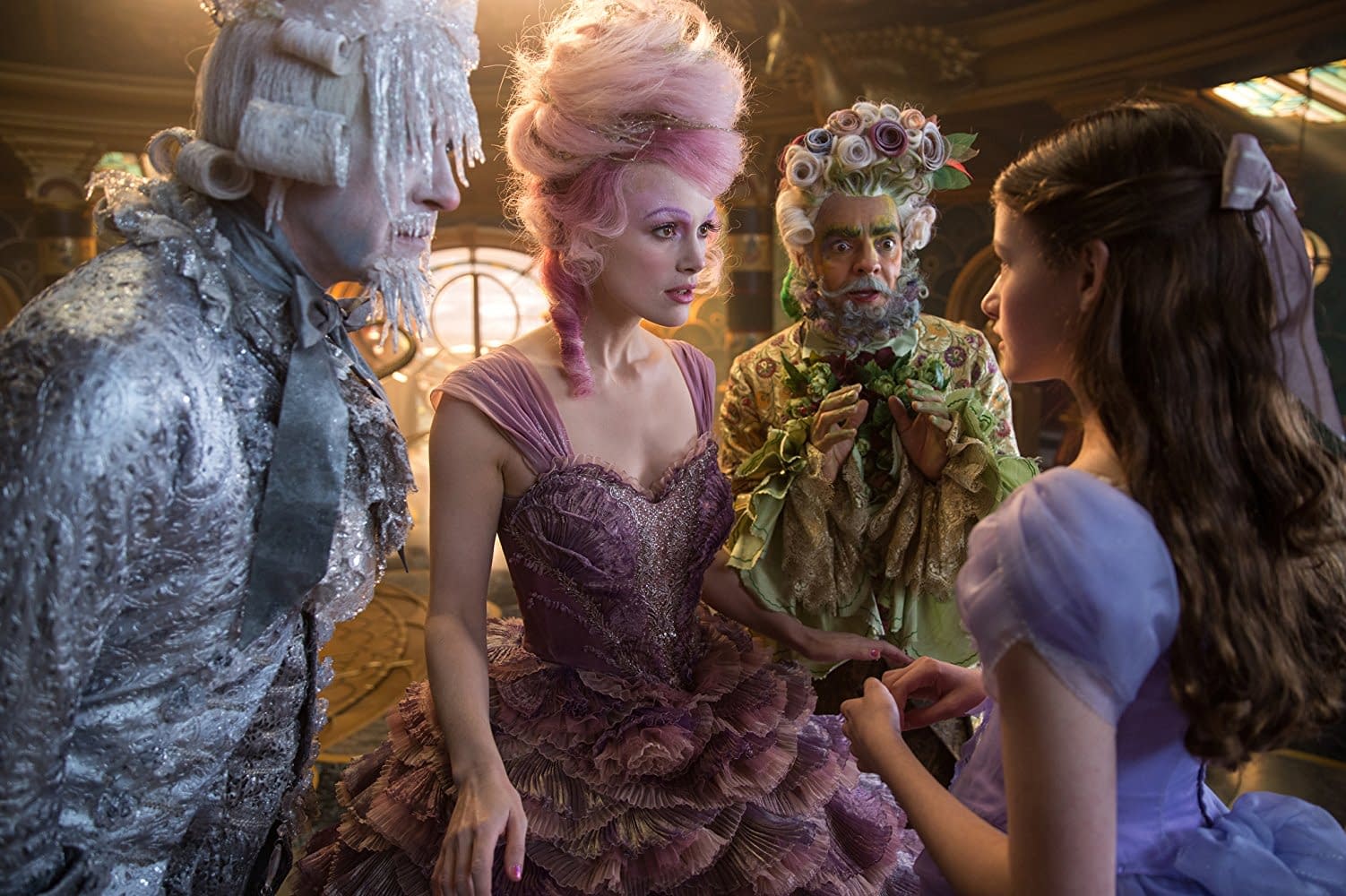 The reshoots, which were originally announced back in December, were going to take 32 days. Hallstrom had a scheduling issue, so Johnston was brought in. There was also going to be new material written by Tom McCarthy, but at the moment he doesn't have a writer's credit — though that could change. Hallström returned for post-production after the reshoots were complete.
"I watched an early cut of The Nutcracker and the Four Realms, and I saw something unique and fresh," said Johnston. "When I was asked to direct the remaining elements, I saw an opportunity to complete Lasse's wonderful and wildly inventive vision. I know we'll both be proud of the end result."
Once again, it's important not to jump to conclusions about why these reshoots happened or what they might mean for the finished product. It sounds like Disney would have wanted Hallström to return for the reshoots, but when he wasn't available they brought Johnston in. This isn't a studio bringing in a new director to fix a production. There are plenty of movies that have had significant reshoots and turned out just fine, but we'll have to see if this is one of them in November.
Summary: All Clara wants is a key – a one-of-a-kind key that will unlock a box that holds a priceless gift from her late mother. A golden thread, presented to her at godfather Drosselmeyer's annual holiday party, leads her to the coveted key-which promptly disappears into a strange and mysterious parallel world. It's there that Clara encounters a soldier named Phillip, a gang of mice and the regents who preside over three Realms: Land of Snowflakes, Land of Flowers, and Land of Sweets. Clara and Phillip must brave the ominous Fourth Realm, home to the tyrant Mother Ginger, to retrieve Clara's key and hopefully return harmony to the unstable world.
The Nutcracker and the Four Realms, directed by Lasse Hallström, stars Mackenzie Foy, Keira Knightley, Morgan Freeman, Matthew Macfadyen, Helen Mirren, and Eugenio Derbez. It will be released on November 2nd.
Enjoyed this article? Share it!