Two universes, both alike in Disney- wait no, let's not go that route. Instead let's say that during the world premiere red carpet for Solo: A Star Wars Story, someone who knows a bit about both galaxies Mr. Jon Favreau commented about a character's return.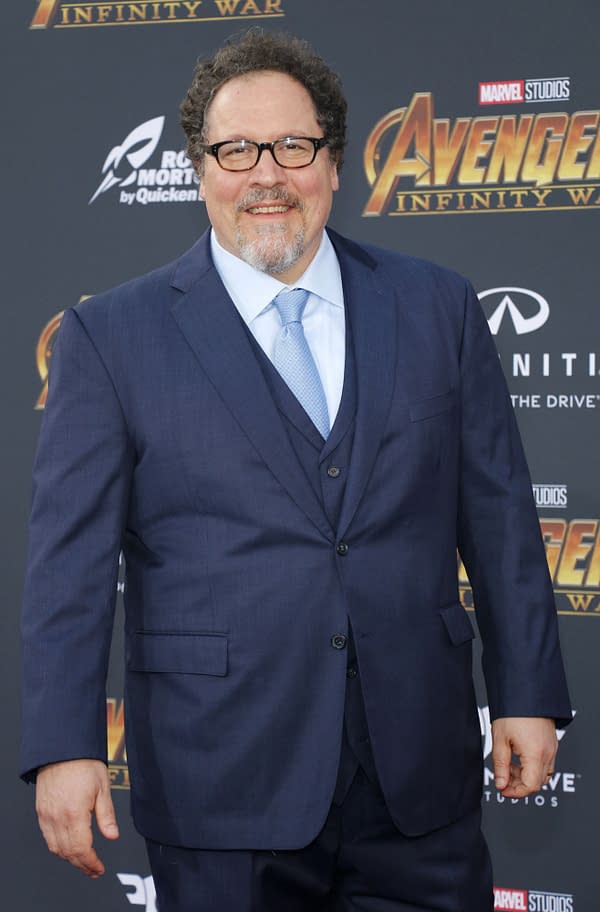 While speaking to the staff from the Star Wars Show on the red carpet, Favreau let slip that not only has he completed half of his upcoming Star Wars tv series for Disney's streaming service, but that a Marvel Cinematic Universe character he's intimately familiar with will indeed be returning for Avengers 4.
Jon was asked if fans would ever see 'his face' in a SW film or show, as Favreau has voiced two different characters now (Mandalorian Pre Vizsla in Star Wars: The Clone Wars and Rio Durant in Solo). He didn't answer that question, but responded that he's completed the first half of the first season of his show for Disney's Netflix-competition streaming service.
Then he dropped the news that his Iron Man and Avengers character Happy Hogan WILL be in Avengers: 4. He didn't offer any other information, but that's pretty good news if you're a fan of the Stark bodyguard.
Solo: A Star Wars Story opens in theaters on May 25th 2018.
Enjoyed this article? Share it!