As you may have noticed, we get pretty excited about anything pertaining to Denis Villenuve's upcoming Dune reboot for Legendary Pictures around here. As one of our favorite science fiction novels, we have super high hopes for what the Oscar nominated filmmaker will present to the world.
Also, the assembled cast is pretty damn impressive, and thankfully, talkative about their experiences thus far.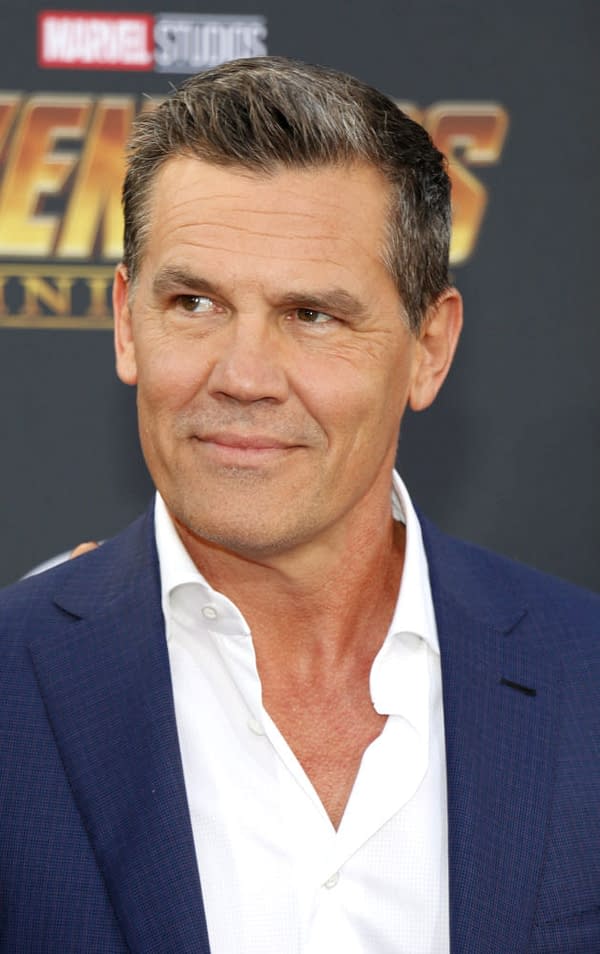 Today's update comes from Josh Brolin, who we'll be seeing in April as Thanos again when Avengers: Endgame hits theaters. Brolin is playing Gurney Halleck in Dune, weapons teacher and fighting master who trains young Paul Atredies (being played by Timotheé Chalamet) in the way of battle.
In the 1984 David Lynch version, Gurney was played by Sir Patrick Stewart, and we got to see him play his signature baliset (which was a cosmetically altered Chapman Stick for the film).
Brolin's post doesn't reveal much, other than a new haircut and some pretty shapely forearms, but his caption speaks volumes in "The Voice".
Two-time Oscar nominee Timothée Chalamet will star as Paul Atreides, Rebecca Ferguson as Lady Jessica Atreides, Oscar Isaac as Duke Leto Atreides, Josh Brolin as Gurney Halleck, Stellan Skarsgård as Baron Harkonnen, Zendeya as Chani, Jason Momoa as Duncan Idaho, Javier Bardem as Stilgar, Charlotte Rampling as Reverend Mother Gaius Helen Mohiam, David Dastmcalchian as Piter De Vries, Chang Chen as Dr. Yueh, and Dave Bautista as The Beast Raban Harkonnen.
Hans Zimmer will be composing the score, reuniting with Villeneuve following their work on Blade Runner: 2049.
Dune is set to hit theaters on November 20th, 2020.
Shai Hulud.
Enjoyed this article? Share it!