Posted in: Movies, Universal | Tagged: film, jurassic park, steven speilberg, Universal Pictures
---
Jurassic Park Star Discusses the Film's Unpleasant Marketing Ploy
Original Jurassic Park star Sam Neill is reflecting on the film's success and one of the studio's frustrating marketing techniques.
---
Jurassic Park is, without a doubt, a major moment in cinema, proving that dinosaurs had the potential to be a monumental draw for moviegoers. So much so that the original film spawned an entire franchise that has enlisted several big names to carry on the Jurassic Park mantle (looking at you, Chris Pratt), becoming some of the biggest sci-fi movies of all time.
Now, one of the franchise's longtime stars is addressing his least favorite quality about the early marketing techniques for Jurassic Park and how the studio viewed the core cast. Spoiler alert, it wasn't exactly the most complimentary, either…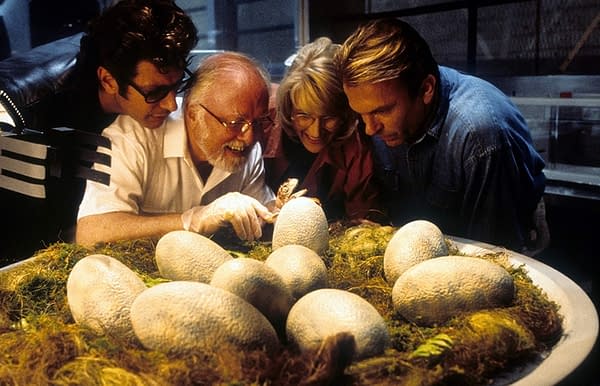 Universal's Action Star Stance on Jurassic Park
In an excerpt from his new memoir, Did I Ever Tell You This? (first shared by IndieWire), Jurassic Park star Sam Neill explains his gripes with the presentation of the film, sharing, "I was racked by the usual insecurities. 'Why me? I'm certainly not an action hero. The idea of me going hand to hand with Sylvester Stallone or Arnold Schwarzenegger is simply absurd. I'm more of the ordinary guy on screen.' If indeed I was supposed to be that sort of action guy, I was already, I think, forty-five years old and, as always, had left things about ten or fifteen years too late."
He then elaborates, "The impostor syndrome would be enhanced later on when we were out and about promoting the movie. The more or less official line from Universal Pictures was that, with Jurassic Park, they had set out to prove that they, with Spielberg, could make huge blockbusters without 'movie stars.' This was true enough, but I think it slightly irked us, the actors, to be reminded from time to time we were not real 'stars.' It also rather overlooked the well-established and highly respected careers of Laura, Jeff, and Dicky. As it turned out, we know now that Harrison Ford turned down the part, so the 'no movie star' plan may be not entirely true. I emphasize the word 'slightly' because, more than anything, we were all delighted to be working with Steven."
All things considered, what's your take on the cast of Jurassic Park being toted as largely unknown talent in the studio's effort to hype the director's abilities?
---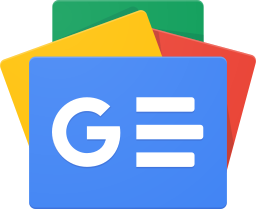 Stay up-to-date and support the site by following Bleeding Cool on Google News today!