OBVIOUSLY if you are not 21, you should not even think about purchasing alcohol and spirits in the USA. The same goes for other parts of the world with their various legal ages for 'controlled substances' such as….bourbon.
Imagine our delight to get an email on a Friday afternoon entitled, "May We Suggest A Drink? Bourbon, Perhaps?" It's like Silver Screen Bottling Co. was reading our minds about exactly what we'd like to sample after such a week.
Enter- John Wick Continental Bourbon.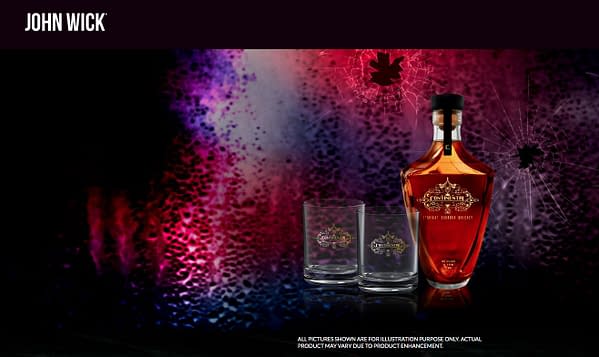 Welcome to The Continental. While we get your room ready, might I suggest a drink? Bourbon, perhaps? We carry our own stock, of course, Continental Bourbon. And while you enjoy the smooth, mature taste of our aged bourbon, allow me to tell you about our amenities.

Our luxury hotel is perfectly suited for one such as yourself. The laundry service is thorough, should you find yourself needing a bit of stain removal. Our housekeeping is impeccable, should your room need cleaning after say, an unwanted guest? The Seamstress and The Tailor will ensure you are outfitted with the finest, and most protective, in today's fashion. And of course we have The Sommelier to provide only the best and most precise tools of your trade. And by your tastes in bourbon, I can tell you're someone who is looking for only the best.

You will find that you are most welcome here, as long as you follow the rules no conducting business on these premises lest incurring heavy penalties, such as having your membership revoked, death, and worse, no longer being able to enjoy the exquisite taste of Continental Bourbon. As you are a professional, you already know this, so have a drink, and relax.
For now…
If you purchase the above gift set you get free shipping, can expect to get the set sometime this fall. Sounds like a bargain, Mr. Wick.
Enjoyed this article? Share it!