Justice League – New Magazine Covers, Times Square, And A Poster
Time for some Justice League promo, and this one comes in the form of magazine covers. The high quality and really detailed covers come from the German publication Blu-ray Magazine and Batman-News got copies of the images. This is probably some of the clearest images we've had of the cast members in their costumes. We can really make out some of the details in the various costumes. As previously mentioned back when we got high quality pictures from a con several months ago the costume for Ezra Miller's The Flash is probably the most interesting when it comes to details. It's covered in tiny scratches and dings that you see on your car.
The shots of the movie we've seen thus far don't really show how green Jason Momoa's costume actually is. There are a lot of details here that come out against a white background with proper lighting. The problem is whether or not any of that is going to show up in the movie proper. Thus far there haven't been that many shots that take place in daytime or in somewhere that isn't either red or washed out. All of the costumes have these neat little things in them it would just be a shame if we weren't able to see it in the movie.
Wonder Woman looks perfect, the suit for Batman still makes it look like he couldn't move in for someone who is supposed to be a ninja, and while the lighting really helps everyone else pop the human side of Ray Fisher's Cyborg looks a bit too shinny and off.
Next, our own Lauren Sisselman was in New York City today and she snapped a picture in Times Square of the giant Justice League advertisement. A lot of companies are giving away exclusive posters with some great art in them. As previously stated however this movie turns out we got some fantastic posters out of it. Summary: Fueled by his restored faith in humanity and inspired by Superman's selfless act, Bruce Wayne enlists the help of his newfound ally, Diana Prince, to face an even greater enemy.
Justice League, directed by Zack Snyder, stars Ben Affleck, Gal Gadot, Jason Momoa, Ezra Miller, Ray Fisher, and Henry Cavill. It will be released on November 17th.
---
---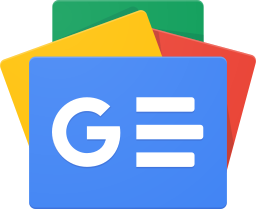 Stay up-to-date and support the site by following Bleeding Cool on Google News today!