Karen Gillan, [SPOILER] Take Part in 'Avengers: Endgame' Reshoots
Apparently reshoots are happening right now for Marvel Studios' upcoming Avengers: Endgame, and there is a surprise participant.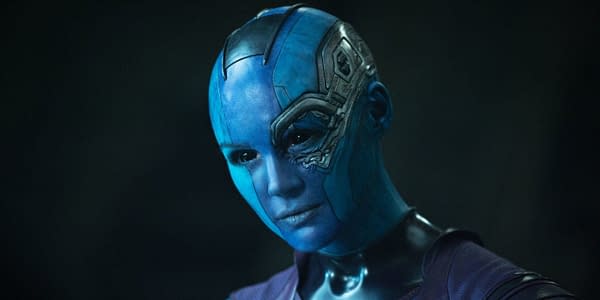 Karen Gillan, who was first introduced as Nebula in Guardians of the Galaxy and most recently appeared in Avengers: Infinity War, tweeted that she was washing blue out from underneath her fingernails:
But, the one that REALLY surprised us was Zoe Saldana's two Instagram posts that she too was part of the reshoots:

Surprising, because Saldana's character Gamora didn't make it, after being sacrificed by Thanos during Avengers: Infinity War.
This sort of (ish) confirms the notion that either we'll be getting flashbacks, OR, that reversing time will come into play in Endgame.
Avengers: Endgame will hit theaters 100 days from today, on April 26th, 2019.