Posted in: Movies | Tagged:
---
Kathleen Kennedy Talks Taika Waititi Directing a Star Wars Film
Taika Waititi sure made an enjoyable Marvel flick, didn't he? Thor: Ragnarok, the third entry in the MCU saga of Thor and Asgard, was admirably helmed by the kiwi writer/director, to the tune of $816.4 million worldwide. Apparently, this fact did not go unnoticed by LucasFilm head Kathleen Kennedy.
During the recent press junket for Star Wars: The Last Jedi while speaking to New Zealand outlet NewsHub, Kennedy went to so far as to make an informal job offer to Waititi. A galactic job offer.
"I would love for him to direct a Star Wars movie. I think he has exactly the right sensibility. It was very exciting to see him step into the Marvel universe and do such an amazing job with Thor."
She even asked NewsHub to "let him know," and laughed, "Yeah," when asked if it was a genuine job offer.
Oddly enough, this isn't the first time Waititi coming into the Star Wars fold has been addressed. Back when Colin Trevorrow dropped out of directing Star Wars: IX in September, VOX Media supervisor Shaun McIlroy tweeted at Taika saying "sucks for Colin but maybe we can get a Taika Waititi Star Wars out of this?"
Waititi responded:
There was also an interview Taika did with UPROXX ahead of the release of Thor, where the subject (and the tweet) was brought up:
Speaking of other franchises, you had your infamous Star Wars tweet.

Why is it infamous? I was just saying I'd be scared I'd be fired.

"Infamous" is maybe a strong word. Let's say "popular," because a lot of people paid attention to it…

Look, I'm not an idiot. Who would actually say no to Star Wars? Of course, I didn't send that idea very seriously, it's more that in light of all the things that were happening over the last couple of months, it would make me a little nervous.

And that's fair, it had happened several times already when you tweeted that…

But I see both sides of it. It's such a strong, established property – you recognize it and you recognize the tone with every one of those films. So I can kind of get why, on the studio side, why they feel they have a duty to keep it a certain way. And I've been lucky with Thor and Marvel that they can go off in any direction they want really.
Stranger things have happened than a press junket job offer. Only time will tell.
---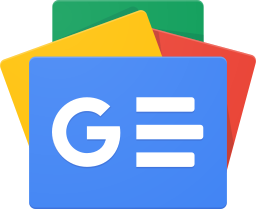 Stay up-to-date and support the site by following Bleeding Cool on Google News today!