Let's Talk About the 'Spider-Man: Far From Home' Trailer, Shall We?
Something we all enjoy doing when a new trailer for a Marvel Studios' film comes out is talk about what we see in it, right? So, let's do that for Spider-Man: Far From Home, which released the official "teaser" trailer that was shown last year (hence why it says "next summer" in the trailer) during Brazil Comic-Con.
Obviously, Tom Holland is back as Peter Parker, aka Spider-Man, and Aunt Mae (Marissa Tomei) has taken a managerial role in his public presence as the wall-crawler.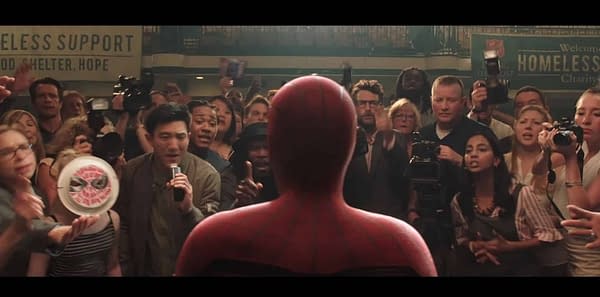 Yay, hi Jon Favreau as Happy! We're TOTALLY into this idea of Happy and Aunt Mae, about time Tony Stark's righthand man gets a little love in his life.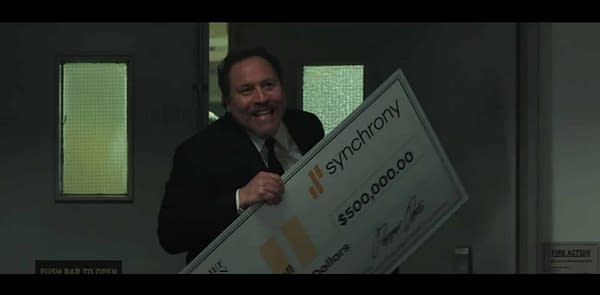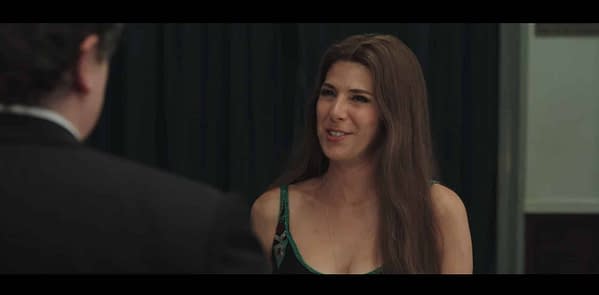 Blink-and-you'll-miss-it, but Peter is using Uncle Ben's suitcase to pack his things for the school Europe trip. OMG, does this make Far From Home the MCU Eurotrip?!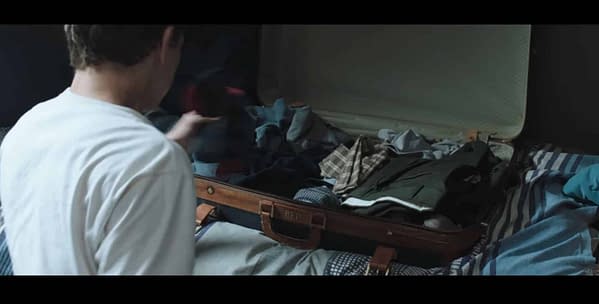 We're still trying to figure out what the science joke is with Peter's "solve for X" shirt is.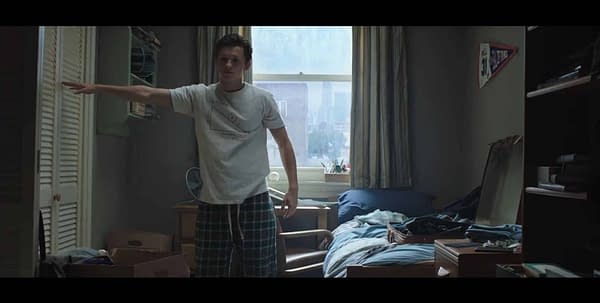 Who is this lovely blonde student WITH A HEADBAND taking photos of Ned (Jacob Batalon)? A Gwen Stacey stand-in, maybe?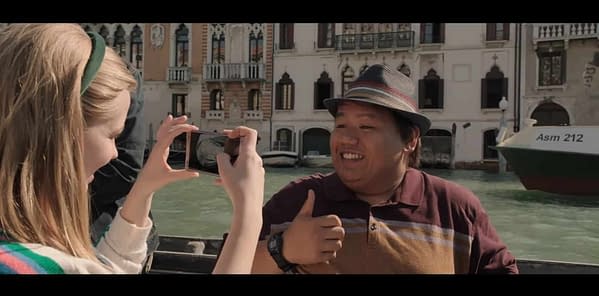 Oh hey, we didn't like The Greatest Showman the first time around, maybe this version will be better?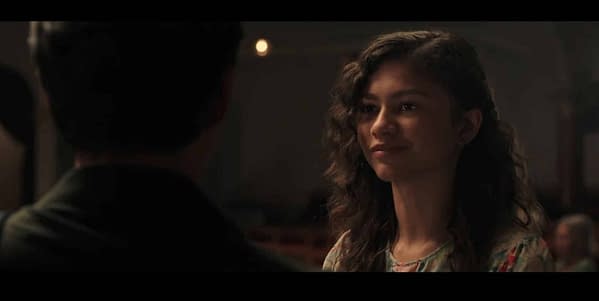 Poor Ned gets shot in the neck with a tranquilizer dart by none other than Samuel L. Jackson, Director Nick Fury.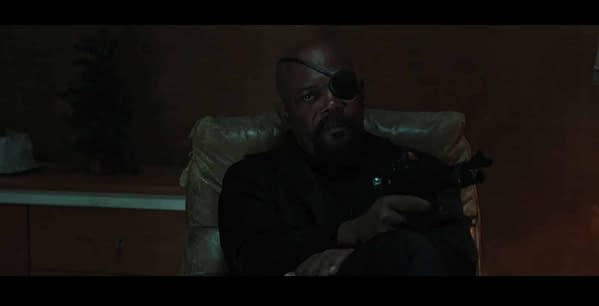 We're interested in this special ops Spider-suit with the nifty dropdown goggles.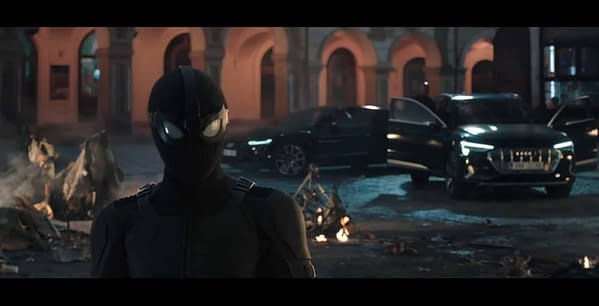 Ooo hey, that sure looks like Maria Hill (Cobie Smulders) alongside Fury there, shooting at…Sandman? Rockman? We're not sure who that villain is supposed to be.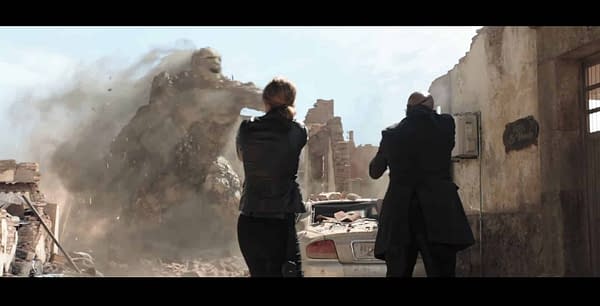 Or this guy. Any guesses?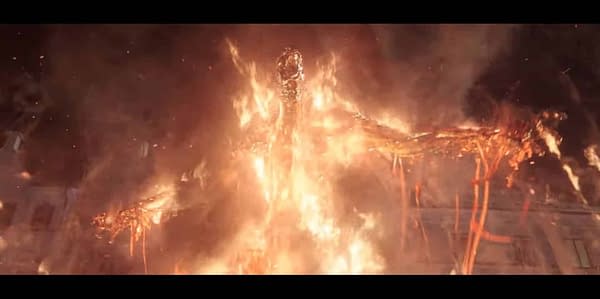 Whoa, check out Hydro-Man!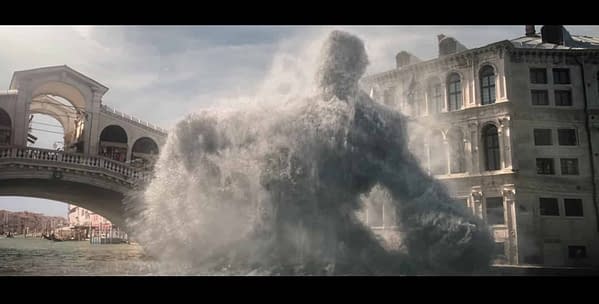 And, howdy Jake Gyllenhaal as Mysterio, we're pretty excited to see what this film has in store for you!

Some nice Doctor Strange Scott Derrickson-style magic there.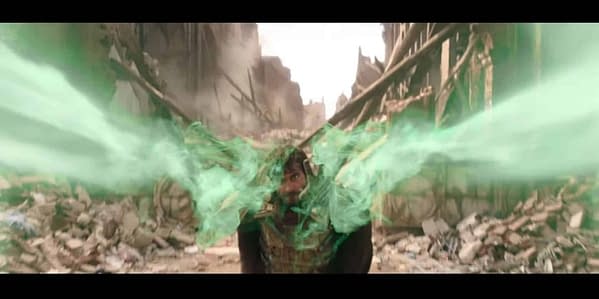 He's…fighting…Hydro-Man? Does this mean Mysterio might not be a BAD-bad guy?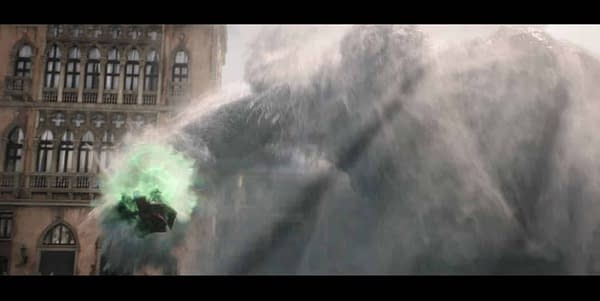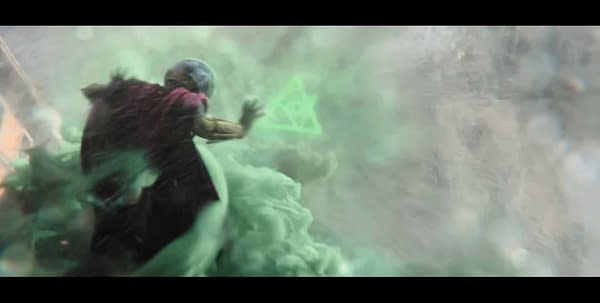 A pretty promising trailer, all in all, bringing some of the same humor (it seems) and wide-eyed youthfulness that we all enjoyed from Spider-Man: Homecoming. Director Jon Watts is back to helm this sequel from a script by Chris McKenna and Erik Sommers.
Peter Parker returns in Spider-Man™: Far From Home, the next chapter of the Spider-Man™: Homecoming series! Our friendly neighborhood Super Hero decides to join his best friends Ned, MJ, and the rest of the gang on a European vacation. However, Peter's plan to leave super heroics behind for a few weeks are quickly scrapped when he begrudgingly agrees to help Nick Fury uncover the mystery of several elemental creature attacks, creating havoc across the continent!
Spider-Man: Far From Home is set to swing into theaters on July 5th, 2019.