'Life' Comes At You Fast In Two TV Spots And An International Poster
The idea of the "horror movie in space" has already been done plenty of times with terrible (Apollo 18) to legendary (Alien). Life appears to be going with a more grounded feel as the first evidence of life in space is likely to be just a cell or two. The movie has a stellar cast including Ryan Reynolds, Jake Gyllenhaal, and the breakout star of Mission Impossible: Rogue Nation Rebecca Ferguson.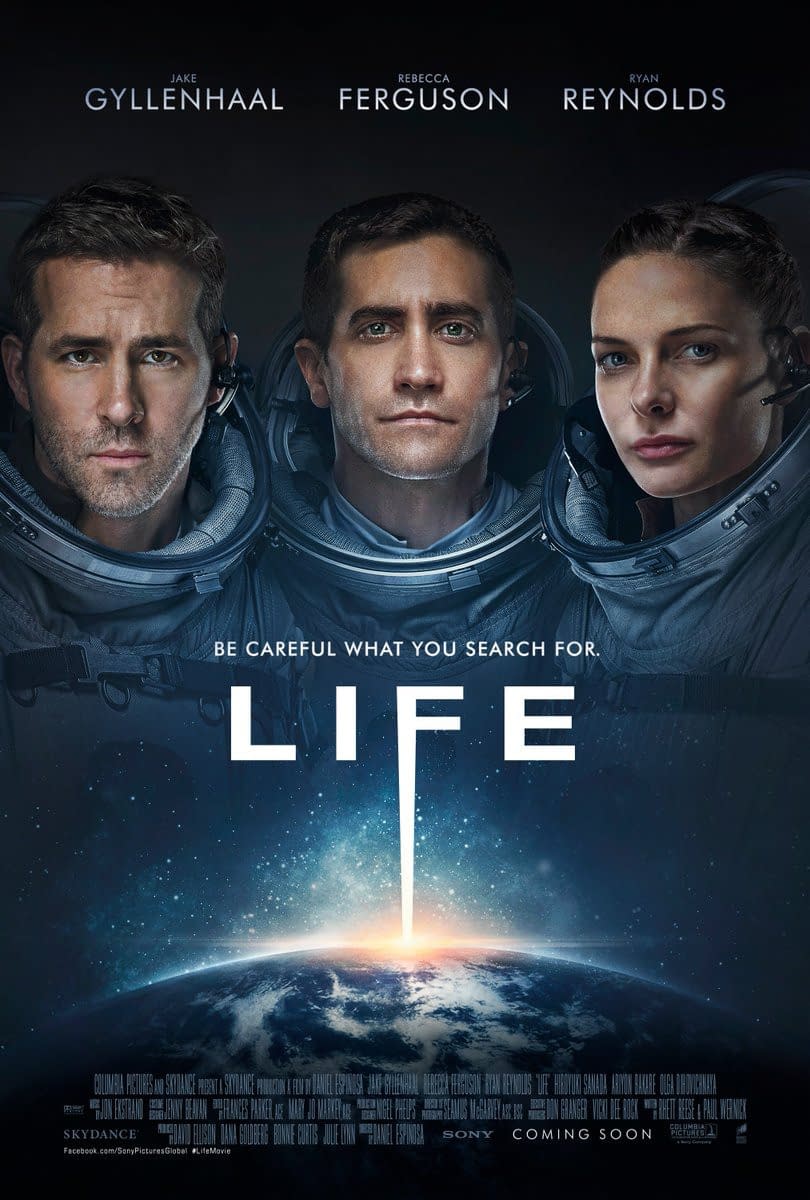 Life opens March 24, 2017.