Lin-Manuel Miranda, the creator of the hit Broadway musical Hamilton and the original star, will be returning to the title role when the musical makes a three-week run in Puerto Rico. Miranda, born in Puerto Rico, was originally taking his creation to the U.S. Territory, but the devastation cause by Hurricane Maria has increased the urgency to do the performances in San Juan.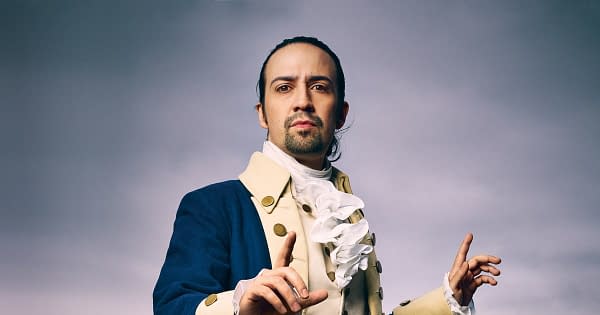 Miranda says:
When I last visited the island, a few weeks before Hurricane Maria, I had made a commitment to not only bring the show to Puerto Rico, but also return again to the title role. In the aftermath of Maria we decided to expedite the announcement of the project to send a bold message that Puerto Rico will recover and be back in business, stronger than ever.
A run of the celebrated Hamilton will likely give the local economy a boost, which was already struggling before the damage from the hurricane. Miranda and the Hispanic Federation announced yesterday the recipients of a $2.5 million grant for nonprofit projects to rebuild a stronger Puerto Rico.
Hamilton will play at Teatro UPR on the University of Puerto Rico campus in San Juan, running January 8th to 27th 2019. The venue has recently been home to Spanish-language productions of Evita, Into the Woods, and Master Class.
Manuel has been an outspoken proponent for Puerto Rico including making an appearance on This Week Tonight with John Oliver on April 24, 2016, to help raise awareness of the commonwealth's financial problems and how it does not received the same protections afforded to U.S. states.
Source: Variety
Enjoyed this article? Share it!