It's apparently been long enough between historical dramas featuring Queen Elizabeth I and her royal rival Mary Queen of Scots for a new one to happen, with a decidedly different twist.
Mary Queen of Scots stars three-time Oscar nominee Saoirse Ronan as Mary and Oscar nominee Margot Robbie as Queen Elizabeth I in a tale of betrayal, rebellion, and conspiracies. Today Focus Features released two character posters of the leading ladies in full costume and hair, ahead of a trailer drop which is reportedly coming tomorrow.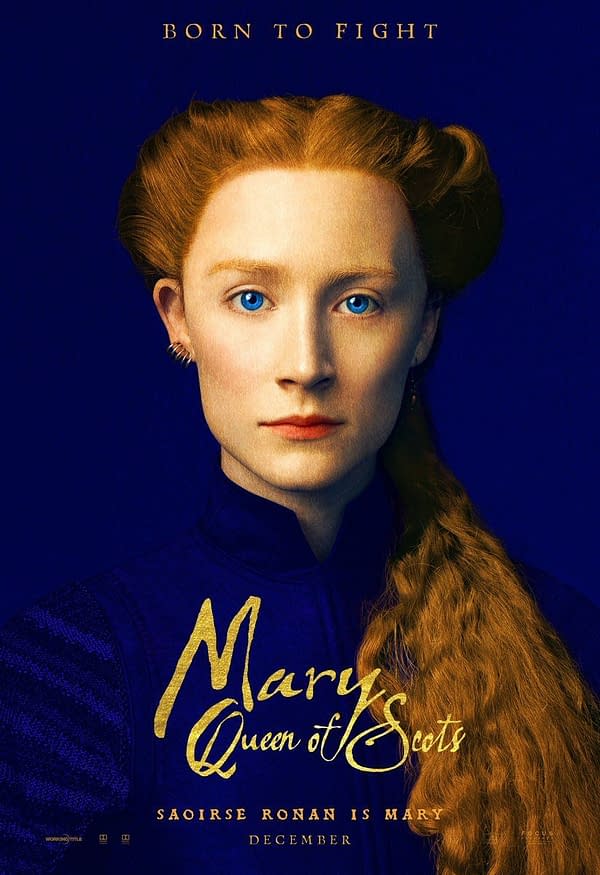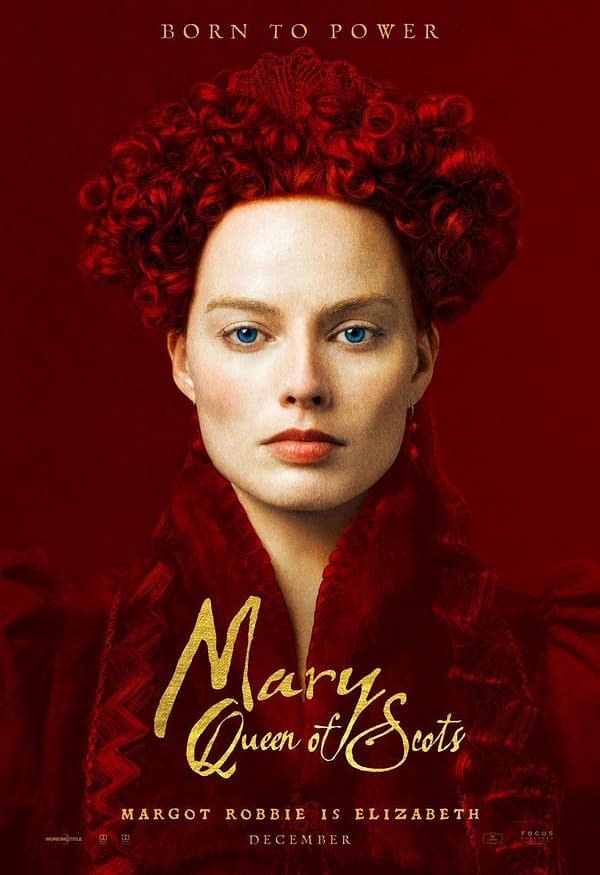 Mary Queen of Scots explores the turbulent life of the charismatic Mary Stuart. Queen of France at 16 and widowed at 18, Mary defies pressure to remarry. Instead, she returns to her native Scotland to reclaim her rightful throne. But Scotland and England fall under the rule of the compelling Elizabeth 1.

Each young Queen beholds her "sister" in fear and fascination. Rivals in power and in love, and female regents in a masculine world, the two must decide how to play the game of marriage versus independence.

Determined to rule as much more than a figurehead, Mary asserts her claim to the English throne, threatening Elizabeth's sovereignty.
Mary Queen of Scots is set to hit theaters on December 1st, 2018, and we'll have the poster for you tomorrow when it releases.
Enjoyed this article? Share it!