Mark Hamill, Rian Johnson, and More Review Solo: A Star Wars Story
Yes, we're a little late writing up the reaction roundup from the world premiere of Solo: A Star Wars Story, but in our defense it was because of the tv cancellations.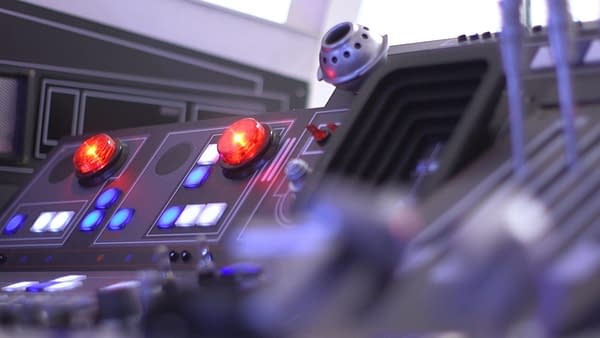 So two nights ago, with the Millennium Falcon parked just outside the El Capitan Theater in Hollywood, the second stand-alone Star Wars film premiered to a gathered audience of fans, press, and notable guests all curious to see how the solo Solo film turned out.
Maybe you'll recall that originally, the film was being directed by the team of Phil Lord and Chris Miller, who were eventually fired from the project by LucasFilm head Kathleen Kennedy. Ron Howard was brought in shortly thereafter to finish the film, reportedly reshooting up to 80% of the finished product.
Reactions came rolling in about two hours after the premiere, and on the whole, they pretty much all agree that the film is "fun" and that star Alden Ehrenreich is, at the very least, good in the role. Here's some of the highlights we've seen thus far in the way of reactions:
Mark Hamill's Twitter-review was simple and sweet, proclaiming "#SoHighAfterSolo":
My personal favorite is Daniel Logan's (young Boba Fett from the prequels) comment:
Star Wars: The Last Jedi director Rian Johnson had some glowing words about the film, particularly praising Phoebe Waller-Bridge as L3-37, Lando Calrissian's droid pal:
"[Ehrenreich is] not doing a Harrison Ford impersonation, but he brings his own charm and swagger to the character. The big surprise for me was Phoebe Waller-Bridge."
Thandie Newton hasn't said anything yet about what she thought of the film; her date to the premiere was the fabulous RuPaul (who also hasn't commented yet):
Ryan Adams had some lofty words, calling Solo his favorite Star Wars film:
While original Chewbacca himself Peter Mayhew hasn't officially offered a comment on the film yet, his various tweets about the premiere are kind of the best thing.
New Chewie Joonas Suotamo's message was short and sweet, and full of excitement:
Okay, and yes, it's not a reaction, but I cannot stop giggling about director Ron Howard's… interesting choice of camera angle on his red carpet videos:
Strangely enough, one of the folks we normally see commenting on any/all nerd films is strangely silent: Kevin Smith. This is more than likely because he's currently on tour, so I wouldn't read too much into it.
Solo: A Star Wars Story opens worldwide on May 25th, 2018.