Icon Mark Hamill won both Twitter and the internet in the last 24 hours, not by tweeting about watching Hamilton like seemingly the rest of the known universe, but my posting an epic meme of Luke Skywalker. Wearing a Joker mask. This is man is such an expert at social media at this point, is there anything Mark Hamill can't do? For many, Luke Skywalker is their ultimate hero, and Hamill himself has been noted to be many people's definitive Joker, providing the character's voice for years in animated projects. You can see the man's ultimate Wear A Mask tweet down below.
#DontBeAJoker_WearAMask pic.twitter.com/xkxkb6M1c9

— Mark Hamill (@HamillHimself) July 3, 2020
Mark Hamill Is Done Playing Luke
"Oh, I can't imagine that, no," Hamill told Entertainment Weekly when asked about returning to the Star Wars galaxy. "I had a beginning, middle, and end. Those films gave me far more than I ever expected when we started out, so it's never even occurred to me. My farewell was in Episode IX, and it was bittersweet," Mark Hamill said. "I love all those people, and I certainly have affection for George and the character he created. I'm full of gratitude for what it has given me and my career, but I don't want to be greedy. There are still so many more stories to tell and so many great actors to tell them, they don't need me."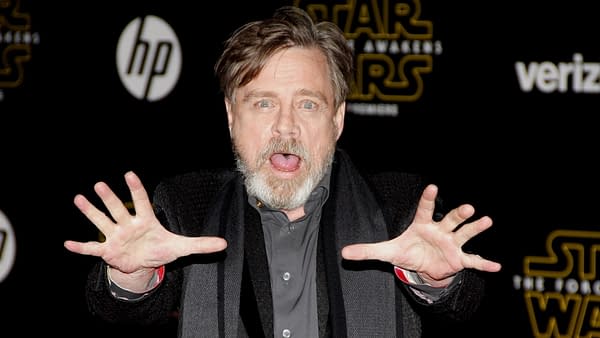 It is sad that we may never see Mark Hamill in the role again. Luke Skywalker means so much to so many people; one would hope if an opportunity presented itself in animation or something of that nature that he may change his mind for. The only thing for sure in Hollywood is that you never say never. The man makes many a cameo in Star Wars media, so you never know when he will pop up again.
Enjoyed this article? Share it!