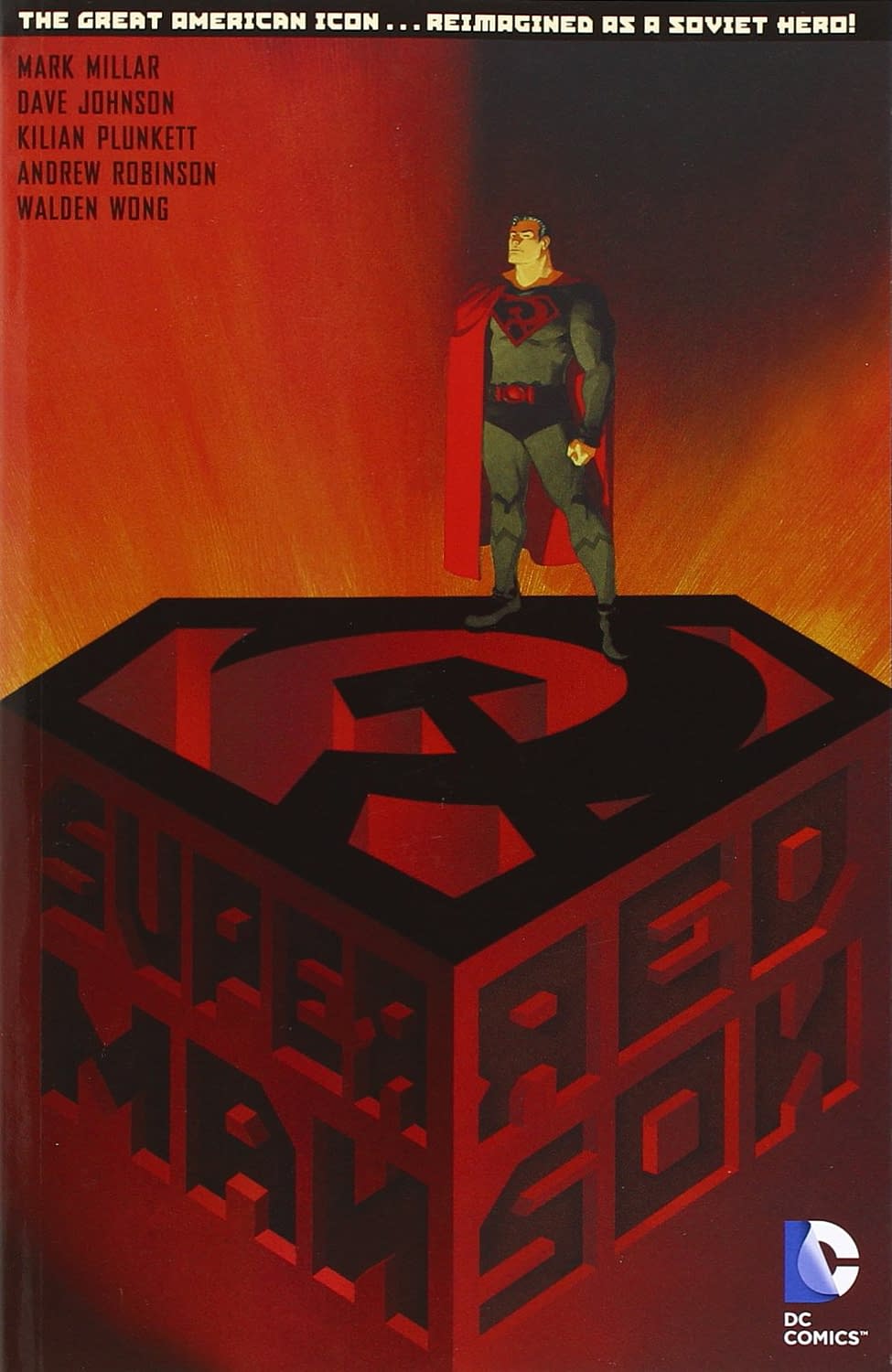 Renowned movie pitchman, comic book creator, and pride of Scotland Mark Millar dropped some big news on the Twittersphere this morning. Speaking to director Jordan Vogt-Roberts about beard fashions, the subject of the comic in which baby Superman's spaceship lands in Russia instead of the United States came up:
Proof director @VogtRoberts is Batman…
1/ He's tweeting at 1am, clearly out on patrol
2/ He has a giant beard – just like Batman has. pic.twitter.com/QJIpATPD88

— Mark Millar (@mrmarkmillar) June 27, 2017
Explain THIS, Mister "Vogt-Roberts" pic.twitter.com/oLYpM439Rl

— Mark Millar (@mrmarkmillar) June 27, 2017
Did you hear WB pitching directors Red Son? Two diff pals in last 2 months. This truly is Putin's America.

— Mark Millar (@mrmarkmillar) June 27, 2017
The tweets sparked clickbait articles all over the internet, prompting Millar to elaborate to website Den of Geek on the seriousness of these discussions and whether the film is something Warner Bros is actively developing:
Ah hae na idea. A've git mates at Warner Bros bit ne'er discussed it wi' thaim. Ah think they're juist gaun thro' thair back catalogue o' muckle books 'n' hoping tae lure in guid directors as opposed tae ony particular interest in developing Rid Son. There's aye 50 conversations fur ilka comic book movie that gets made 'n' the lenth o' ah ken this is something that is gey muckle juist at chat stage.
So as you can see, Warner Bros may simply be exploring the idea of developing films for lots of stories they own the rights to, of which Red Son is simply one. However, Den of Geek does claim that "very, very reliable" sources told them the movie would be considered for live action, not animated, so they may have at least thought through that far.
Introducing Elseworlds movies into the DCEU is an interesting prospect, but making a movie in which Superman is Russian, written during a time when we thought the Cold War was over, in the current political climate, might also be too controversial for Warner Bros to want to deal with.
Enjoyed this article? Share it!