Marvel Comics Ties Up Trademarks Ahead Of Doctor Strange Movie A Doctor Strange movie is scheduled to come out from Marvel for 2016, even though it hasn't been officially announced yet.
And the lawyers have been going to work in advance, tying up trademark registrations for the following areas.
Education and entertainment services

Confectionery and chewing gum; breakfast cereals and preparations made from cereals; cereal bars; bread; muffins; muffin bars; pastry; waffles; pancakes; cookies; crackers; biscuits; popcorn; corn chips; pretzels; puddings; coffee; tea; cocoa; sugar; rice; flour; ices; ice; honey; condiments; sauces; spices; pizza; pasta and noodles; macaroni and cheese; frozen meals consisting primarily of pasta or rice; staple foods

Fruit preserves; fruit-based snack foods; eggs; jams; jellies; potato-based snack foods; nuts; dairy products; meat; pickles; fish; poultry; fruits; vegetables; frozen, prepared or packaged meals consisting primarily of meat, fish, poultry or vegetables; processed foods; soup and soup mixes

Toys, games and playthings; gymnastic and sporting articles (except clothing); hand-held units for playing electronic games for use with or without an external display screen or monitor; Christmas stockings; Christmas tree ornaments and decorations; snow globes

Clothing, footwear and headwear

Bakeware; beverageware; brushes; busts; coasters; combs; containers; cups; decorative glass; dinnerware; dishware; figurines; glassware; housewares; kettles; kitchenware; lunch boxes; lunch kits comprising of lunch boxes and beverage containers; mugs; plates; portable coolers; removable insulators for drink cans and bottles; servingware; tea pots; toothbrushes; trays; waste baskets; drinking straws; bath sponges

Textiles; fabric; bed linen; table linen; bath linen; household linens; textile articles not included in other classes; plastic table covers

Furniture; badges; figurines, statues, statuettes and busts made of plaster, plastic, resin, wax or wood; gift package decorations made of plastic; mirrors; non-Christmas ornaments made of plaster, plastic, resin, wax or wood; non-metal and non-leather key chains; hand-held folding fans; party ornaments of plastic; picture frames; pillows; cushions; chairs; booster seats; bulletin boards; plastic banners; plastic boxes; plastic cake decorations; plastic flags; plastic key chains; sleeping bags; sleeping mats; beds for children; inflatable publicity objects; toy chests; toy boxes (furniture); wood carvings; plastic carvings

Paper and paper articles; cardboard and cardboard articles; printed matter; publications; books; photographs; portraits; paintings; stationery; office and school supplies; temporary tattoos; foam stamps; party bags; shopping bags

Clocks; jewelry; jewelry boxes; jewelry cases; key rings of precious metal; coins; watches; watch bands

Bags; backpacks; calling card cases; coin purses; fanny packs; key cases; key chains; luggage; luggage tags; purses; umbrellas; wallets

Apparatus for recording, transmission or reproduction of sound or images; audio books; audio recordings; audio and visual recordings; video game software; computer programs and software; consumer electronics and accessories therefor; eyeglasses and sunglasses and accessories therefor; binoculars; decorative magnets; graduated rulers; microphones; bicycle helmets; flotation vests; protective face masks not for medical purposes; protective helmets for sports; snorkels; swimming goggles; swim masks

Cosmetics; dentifrices; non-medicated toiletries; fragrances; perfumes
So if you were thinking of making your own Doctor Strange fruit based snacks and selling them at your local farmers market, don't. Marvel are owned by Disney now. And you don't fuck with the mouse.
---
---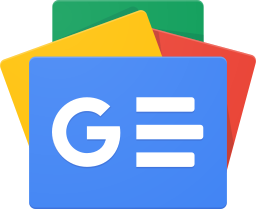 Stay up-to-date and support the site by following Bleeding Cool on Google News today!