Robert Downey Jr.'s "Iron Man" Memorialized as a Statue in Italy
For artist Daniele Basso, Avengers: Endgame had such a profound impact, he felt the need to honor one of the team's greatest heroes in Tony Stark's Iron Man (Robert Downey Jr.), who made the ultimate sacrifice snapping his fingers to defeat the forces of Thanos (Josh Brolin).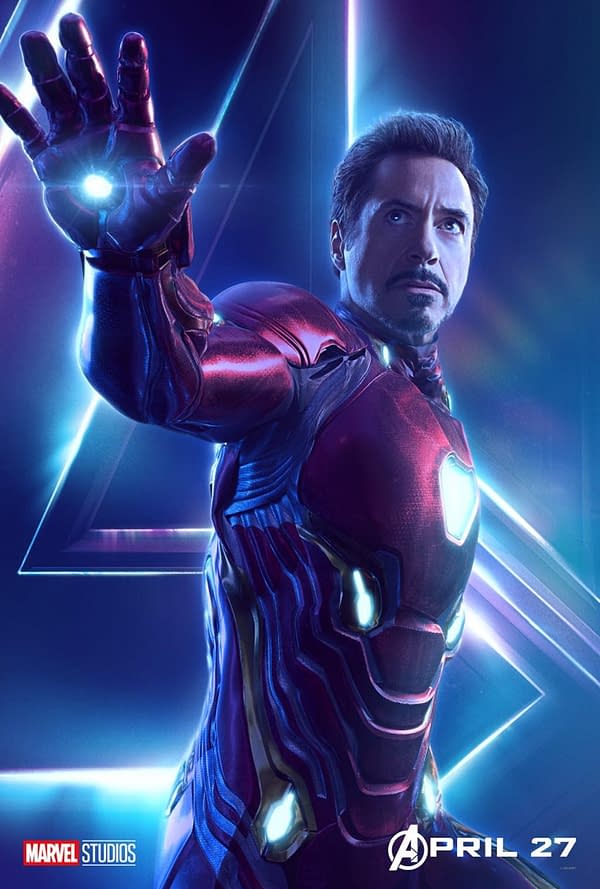 With Stark's snap cost him his life. Basso decided to erect a statue in the town of Forte Dei Marmi in Tuscany, Italy calling it "Man of Steel," not to be confused with the signature hero of DC comics in Superman. As part of the "Oltre Verso" art exhibit that debut in August 9, according to Movieweb, the sculpture includes a plaque to dedicate the fallen hero with love over 3000.
"The first monument dedicated to Iron Man in the year of his death in the cinematic world, we celebrate Tony Stark as a man who dedicates his life's fortunes to fight for the ideals he believes in … reminding us that we are all the protagonists of our time – that the future of humanity depends on our decisions … that all of us must be heroes!"
Downey Jr. played Stark for 11 years stemming from his debut in 2008's Iron Man, which began the Marvel Cinematic Universe. Downey Jr. reprised the role in two more solo films, four Avengers films, Captain America: Civil War, The Incredible Hulk (in a post-credit scene), and Spider-Man: Homecoming.
Iron Man wasn't the only one lost in Endgame as the MCU also saw the end of Natasha Romanoff's Black Widow (Scarlett Johansson) with her own sacrifice for the sake of the soul stone despite an upcoming prequel film. Steve Rogers' Captain America (Chris Evans) opted for retirement in lieu of traveling forward back in time to grow old through the natural course of time at the conclusion of the film.
Iron Man's far from the first fictional character with his own statue with Sylvester Stallone's likeness in Rocky Balboa immortalized in Philadelphia and Robocop, as originally played by Peter Weller, in Detroit.
What fictional character you think deserves his/her own statue?