"Thor: Love and Thunder": Natalie Portman Talks Jane Foster's Return
When Thor: Ragnarok was announced and Natalie Portman wasn't signed, many wondered if she would return to the Marvel Cinematic Universe, but the answer became abundantly clear at the 2019 Comic-Con International in San Diego. Not only would Portman return to the role of Jane Foster, but she would also be wielding Mjolnir, the legendary hammer of Thor (Chris Hemsworth), as well. Portman spoke with Entertainment Tonight while promoting her latest film, Lucy in the Sky.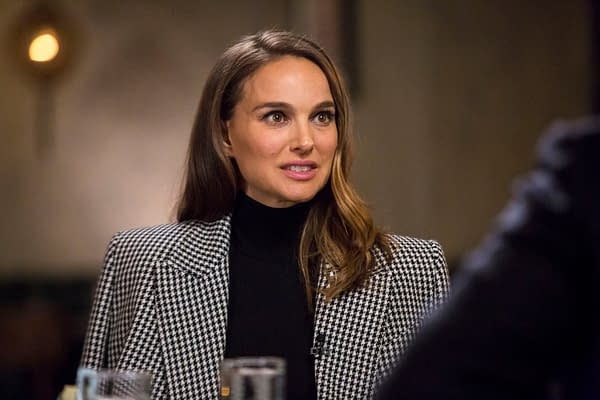 "They came to me with the idea and said, 'We have this idea for you that was a storyline in some of the comics where Jane becomes Lady Thor,' and I was like, 'This is very exciting!'"
Portman also explained Foster's absence from Ragnarok.
"Obviously, I wasn't written into [Thor: Ragnarok] because of where it took place. It wasn't really on Earth, and my character is on Earth."
The events of film took Thor to the planet of Skaar following his temporary exile from Asgard at the hands of Hela (Cate Blanchett). Aided mainly by Hulk (Mark Ruffalo), Loki (Tom Hiddleston), and Valkyrie (Tessa Thompson), they return to Asgard for their final stand versus the goddess of death.
While Portman's presence was missed, she did lend a vocal cameo in Avengers: Endgame during the time heist with Thor and Rocket Raccoon (Bradley Cooper) relived the events of Thor: The Dark World where they try to extract the aether/reality stone from Foster.
Taika Waititi, who directed Ragnarok, returns for Love and Thunder.
"I love Tessa [Thompson] and Chris [Hemsworth] so much, so it's exciting to work with them again. And I'm very excited to wield the hammer."
Thor: Love and Thunder will adapt the story from the comics written by Jason Aaron where Thor Odinson was deemed unworthy to wield Mjolnir and a mysterious woman ended up picking the hammer and became the new Thor, later to be revealed as Foster. Waititi said in a previous interview both Odinson and Foster will be Thor.
You can see Portman in Lucy in the Sky October 4th. Thor: Love and Thunder is scheduled for release November 5th, 2021.