'Masters of The Universe' Film Reboot Taken Off Sony's Release Schedule
Masters of the Universe fans are going to have to wait even longer for our favorite heroes and villains to come back to the big screen. News leaked out over the weekend on Deadline that Sony has completely removed the franchise reboot from its release schedule. The old release date of March 21, 2021 is now taken by the Tom Holland–Mark Wahlberg video game adaptation Uncharted. This is not really a surprise, as the film had not gone into production yet, and for what should be an effects heavy, big budget film that was a bad sign.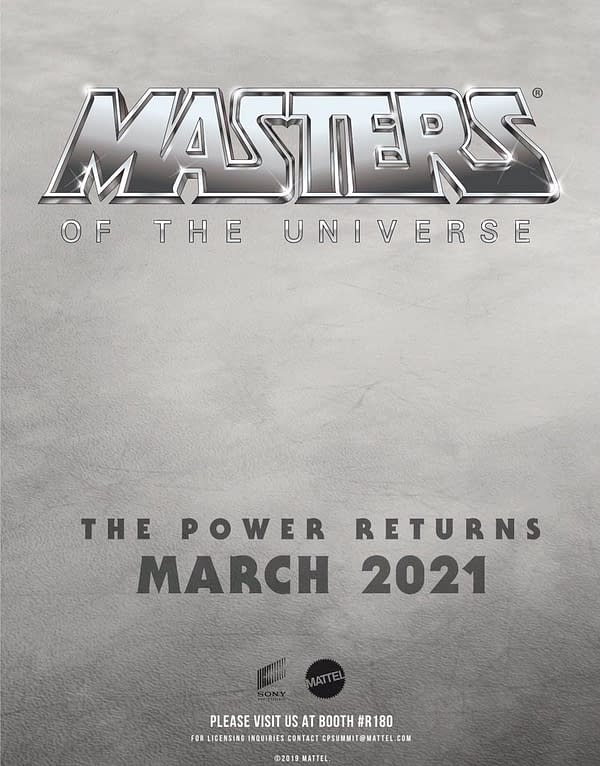 The current Masters of the Universe film project has Noah Centineo (Netflix film To All The Boys I've Loved Before) attached to play He-Man, and directed by brothers Adam and Aaron Nee. Art Marcum and Matt Holloway (Men in Black: International) penned the script, with David S. Goyer producing. Besides this potential new film, two new Masters of the Universe animated series are coming to Netflix, and the streamer has had a She-Ra animated series kicking butt through four seasons so far. There was also of course another film adaptation released in 1987 that is terrible but loved starring Dolph Lundgren as He-Man and Frank Langella as Skeletor.
There is no update on a new release date for the new film at this time.
First seen on Deadline