Matchbox 20's Rob Thomas To Appear On iZombie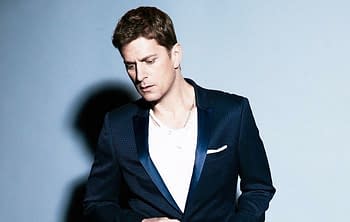 I never watched Veronica Mars so my first introduction to the series creator Rob Thomas was when he adapted the Vertigo comic series iZombie for the CW. When I saw his name, being a big Matchbox 20 fan, I wondered if the TV guy was also the lead singer of the band… nope. And it turns out that I'm not the only one, the TV Thomas says he gets mistaken for the singer all the time on social media.
Now the two worlds will collide as the singer/songwriter will be appearing on the season finale of iZombie. According to TVinsider, the musical Thomas will be playing himself as he is hired by Vaughn Du Clark (Steven Weber) to write a song for Super Max. The song will first be heard on the April 5th episode but Thomas won't be appearing… and performing… until the season finale on April 12th.
Thomas released his third solo album last year, The Great Unknown, and is currently touring to support the album.