Former Doctor Who star Matt Smith, who is no stranger to playing 'Psycho', is stepping into the role of Charles Manson for Mary Harron's Charlie Says film.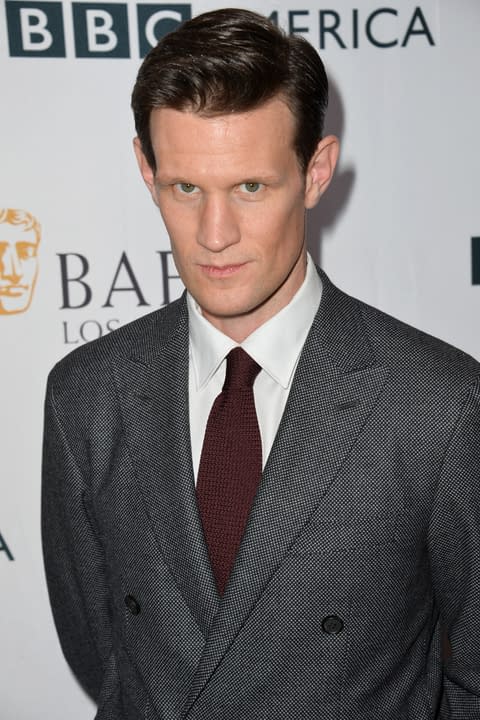 Charlie Says will follow three young women who, after being sentenced to death for their role in the Manson murders, were spared their punishment and instead given a life sentence. Graduate student Karlene Faith was tasked with reeducating those women, and the film's narrative will explore through her eyes the trio's transformation as they come to terms with their crimes.
Harron is no stranger to psychotic material, having previously directed such films as American Psycho, I Shot Andy Warhol, and an episode of The Following. She's reuniting with American Psycho writer Guinevere Turner. Reportedly, the screenplay took much inspiration from The Family by Ed Sanders, as well as The Long Prison Journey of Leslie Van Houten by the real Karlene Faith about her experiences.
"Guinevere Turner's script brings a fresh and unique perspective to the infamous story of the Manson murders," Harron said to The Hollywood Reporter. "We have now found the perfect cast to bring it to life."
Suki Waterhouse, Merritt Wever, Carla Gugino, Hannah Murray, Kaylie Carter, and Marianne Rendon are already on board for the film, and the casting of Manson was the last big piece of the flick before moving to the next phase in production.
Smith most recently appeared in Netflix's The Crown, and I guess now we know why he wasn't raising a bigger stink over the recasting of his role. Smith did appear in the West End production of American Psycho the musical in 2013, so he's not unfamiliar with adaptions of Harron and Turner's works.
Enjoyed this article? Share it!