Director Neill Blomkamp off "RoboCop Returns", Says MGM Won't Wait
Neill Blomkamp, best known for his sci-fi films in District 9, Elysium, and Chappie, announced on Twitter that he's no longer directing RoboCop Returns. The Oscar-nominee wrote that MGM could no longer wait until his current commitment is completed so they're looking for a new director.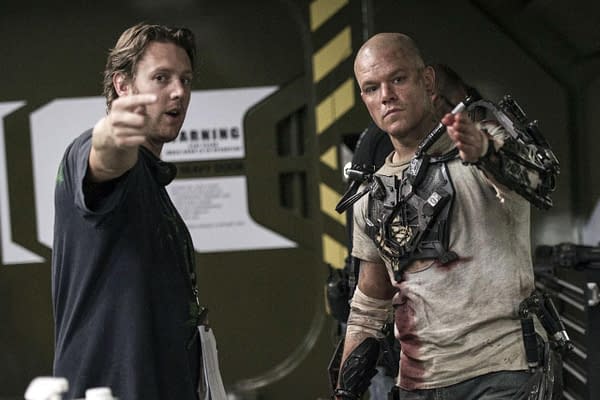 Blomkamp was attached to direct in July 2018 along with creators Ed Neumeier and Michael Miner penning the script with Justin Rhodes. When talking with HN Entertainment, Neumeier wanted to retain as much of the original spirit as the 1987 Paul Verhoeven gritty R-rated classic as possible and scrapping the remnants from the 2014 PG-13 reboot starring Joel Kinnaman.
"Ah, so they are, Neill Blomkamp and his screenwriter Justin Rhodes have done a pass on the script we were writing on and they're doing another one. It is a slightly different concept in some ways than we were originally doing, Neill wants to do. I don't want to talk too much about it or somebody will call me and tell me to shut up, but we're hopeful and I think Neill really really wants to make a good RoboCop movie. His idea is that it should be the proper Verhoeven [Paul Verhoeven] if Verhoeven had directed a movie right after RoboCop I think that's what he is trying to achieve and I hope he does. We'll see what happens next."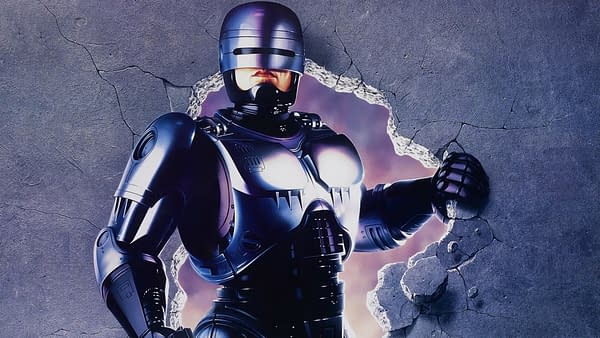 Neumeier, who's taking on producer duties for RoboCop Returns, said the script is based on a sequel written in 1988 that never panned out.
"We talked about it a couple of years back and I reminded them that we had written a very rough sequel back in 1988 which then was stopped by the writer's strike, the same year. And they looked at it and they said 'oh, good!', so we did some more work on that and then Neill Blomkamp found out about it and he said 'I have always wanted to do this, this is my dream project' and MGM was very very pleased to get into business with him."
Neumeier teased RoboCop facing augmented humans and another corporate villain similar in the vein of Dick Jones, played by Ronny Cox in the first film and said Blomkamp wanted to find a way to get star Peter Weller, who played the title character and his alter ego Alex Murphy in the 1987, involved somehow.
"As you know from the press that Neill Blomkamp wants to bring back Peter Weller back and what you get when you do that if you use the DNA of the old property in the new is that you get something that shares continuity and fans can embrace the brand, it's not too different and what you realize is that when I was sitting and writing 30 years later, rewriting, the second draft of our sequel to RoboCop, which was called The Corporate Wars at the time and is now called Robocop Returns. I kept hearing Peter's voice, you know, Peter adds a lot to that."
A satirical take on America's love of excessive consumerism and examining one's own humanity, the 1987 film starred Weller, Nancy Allen, Kurtwood Smith, and Cox.
This isn't the first sci-fi franchise Blomkamp was attached as at one point to direct an Alien film with star Sigourney Weaver set to reprise her role as Ellen Ripley, but the project was scrapped in favor for Ridley Scott's prequels. Despite the poor performing Alien: Covenant, Disney, who retained franchise rights after their acquisition of 20th Century Fox, still plans to allow Scott to direct the third prequel.
Who should MGM try to recruit to direct RoboCop Returns? Could they coax Verhoeven to return? Would a more contemporary director be better suited to handle the film?