Mondo releases new vinyl special editions every single Wednesday. They are they ultimate edition of whatever they put out, featuring extensive liner notes, brand-new commissioned artwork, and always have a limited-edition size. The vinyl itself is usually colored or a photo disc, as well. Basically, it's like the Criterion Collection of movie and gaming soundtracks. This week sees the release of the soundtrack to the excellent horror film The Lodge.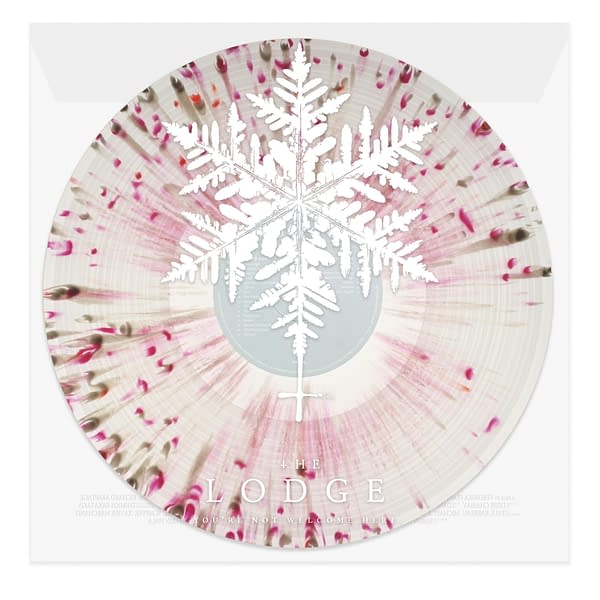 If you loved HEREDITARY, then THE LODGE is a film you have to check out. It's a psychological family drama with impressive horror elements and a creepy vibe throughout that not only keeps you guessing but delivers tons of chills. The score is by Danny Bensi & Saunder Jurriaans (THE AUTOPSY OF JANE DOE & THE OUTSIDER) and cements them as two of the most unique composers working today.
It's difficult being a stepmother at any time, so it's going to be super-hard when your predecessor commits suicide and your partner has to be somewhere else, leaving the two whippersnappers behind for you to look after. This is what happens to Grace (Riley Keough, HOLD THE DARK) in THE LODGE, the unsettling film from Veronika Franz and Severin Fiala (GOODNIGHT MOMMY). Scoring Grace's ordeal is Danny Bensi and Saunder Jurriaans, who previously brought screaming sonic landscapes to THE AUTOPSY OF JANE DOE and THE GIFT. With THE LODGE, they present a soundtrack that is often sparse and minimalist, but no less disturbing for that.
"Beginning with a distant droning that sounds unsettlingly close to ghostly whalesong, the score doesn't find the need to launch itself at you with all its fury; instead, it wants you to know how patient it is. That it'll wait. Bensi and Jurriaans slowly layer the textures, inviting metallic tones that sound like tools and wooden percussion over murky string melodies, the closest they want to get to whatever normal is. Low child choral voices, idiosyncratic and buzzing violins, all of these push to increase the claustrophobia, so that when the vibrations flit from channel to channel as they get closer and closer, you're not even sure what's terrifying you anymore. All you know is that it's in THE LODGE. With you." – Charlie Brigden, Film music critic, critiquefantastique.com.
Like all Mondo releases, The Lodge will go up at Noon Central on the Mondo site Wednesday.
Enjoyed this article? Share it!