Posted in: Movies, TV | Tagged: bbc, bbc2, entertainment, film, reece shearsmith, Ruta Gedmintas, stag, tv
---
Explaining The End Of BBC2's Stag? (SPOILERS) UPDATE It could be described as the antidote to the Hangover films.
The BBC2 three-part thriller Stag about a stag do that goes very wrong indeed. As a group of school friends and business partners of the groom head out to the Scottish moors for a stag hunting weekend that leads to them being picked off, one by one by an unknown assailant. It was absolutely excellent.
There are a number of major twists, and you probably will see the first one coming. But then you are placated, assured, confident and the rest of them will knock you for six.
But those who saw the final episode on Saturday night seem to have some questions about the very final scene. Naturally, the questions themselves will be spoilery. so let's run this image first, run the questions posed and then try and answer them.
Do not continue unless you have seen all of Stag, currently available on the iPlayer… https://twitter.com/hannahvandepeer/status/708781262241198080
And a number of similar ones.
Okay, Wendy, played by Reece Shearsmith, is one of the first deaths in Stag. Or we presume so, we find his disembodied legs, with his wallet discovered sticking out of a pocket. However, in the final episode, when we see a buried upper torso, it is not that of Wendy. It is instead one of the fellows by the snooker table in the pub we saw at the beginning of the show. That could have tipped you off that Wendy may not have been as dead as we thought.
Wendy, while it seems either is a policeman, or is masquerading as one, was the accountant for the investment that all the members of the group, except for Ian played by Jim Howick, were a part of. And as the remaining member of the group – not Johnners, played by Stephen Campbell Moore– stands to claim the whole lot.
He "arrests" Sophie (played by a surprise Ruta Gedmintas) but it appears that they in all likelihood the actual ones in cahoots the whole time, using the arrangement with Sophie and Johnners as cover. We know Wendy is dissatisfied with his life and his marriage – this could be his way out. And maybe Sophie already knows what a conniving fellow Johnners is…
Does that help?
UPDATE: And now Reece Shearsmith has confirmed it all.
---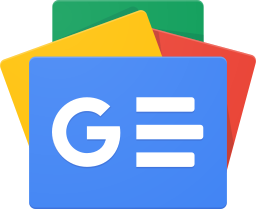 Stay up-to-date and support the site by following Bleeding Cool on Google News today!