The United Kingdom pavilion inside Epcot's World Showcase is a wonderful place, with unique shops and some of the best drinks in the park. I've talked about the beer flight available here before, but today I'll tell you about a special, limited-time drink the Twinnings Tea Shop is offering: The Iced Christmas Toddy.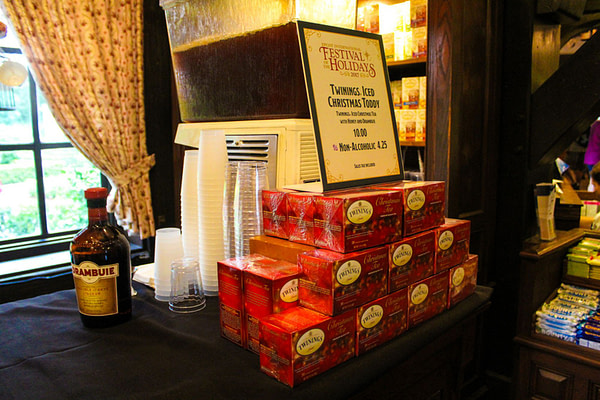 Take Twinnings Christmas Tea (a black tea), mix in some Drambuie, toss in a cinnamon stick, and voila! An iced Christmas Toddy. $10 is pretty steep for what you get, but when in Disney, right? When it comes to alcohol, I really only like beer. Drambuie isn't really my kind of liqueur, but I do like black tea (and I drink Twinnings fairly often). Mixed together, they weren't bad, but I still had a hard time downing this drink. I'd get the non-alcoholic version next time, but if you're into iced alcoholic drinks, consider this one.