I don't often report on the synopsis for upcoming episodes because they don't tend to tell you much. But the synopsis for episode 11 of Arrow season five may be different. This is what the CW released:
Talia al Ghul takes Oliver under her wing – In his quest to take down Kovar, Oliver (Stephen Amell) gets help from a surprising source – Talia al Ghul (guest star Lexa Doig). However, when she reveals what she wants from him in exchange, Oliver isn't sure he can accept her help. Felicity (Emily Bett Rickards) attempts to hack the NSA to help free Diggle (David Ramsey) but when her on-line efforts are flagged, she faces off against an unknown adversary. Meanwhile, Curtis (Echo Kellum), tells the team about a female vigilante, Tina Boland (Juliana Harkavy) he uncovered on-line who has been wreaking havoc all over the country.
Now, why is this one so significant? We knew Talia al Ghul was coming for a while now, and it's believed she will appear in both the flashbacks and real time… what she wants couldn't have much to do with Ra's al Ghul or the League of Assassins as Ra's hadn't met Oliver before. And unless they're doing the Batman parallel thing again and she wants an heir… I think the request will be either self contained in the flashbacks or she wants him to kill Malcolm Merlyn. But that's not the interesting thing. Neither is the Felicity thing with the unknown adversary. It is interesting and we know that it's not her father, the Calculator. This is a mystery that might play out for a few episodes.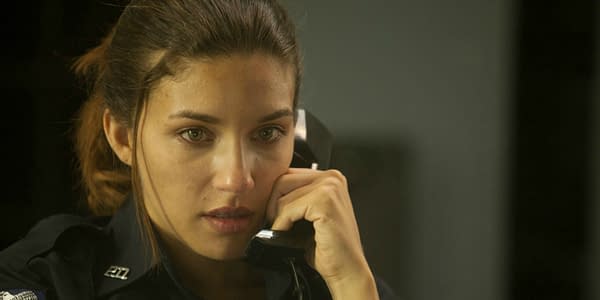 That leaves Tina Boland… a vigilante with no code name. And the description of those who have seen her on the set is that she wears all black. Put that with the executive producer Wendy Mericle saying that Green Arrow needs Black Canary and the spoiler-ish trailer telling us that the Laurel Lance we've seen is the Earth-2 version… this is making people on-line question if Tina Boland will become the new Black Canary. Earth-1 Laurel asked Ollie to not let the Black Canary end with her.
Only the Earth-2 Laurel solves the problem of the Canary Cry being natural, but having her go through a full redemption arc compared to bringing in a new character all together might make Tina the better choice. We know she ends up joining with Team Arrow against Prometheus… but will she do it in a familiar black outfit?
Enjoyed this article? Share it!