If you're going to cut all of the violence and swearing and dirty jokes from your Deadpool movie you might as well go for another form of controversy. This time, it comes in the form of a poster that is probably going to make someone angry if they don't have a sense of humor. The official Deadpool Twitter account shared a new poster putting Deadpool right in the middle of some famous religious imagery.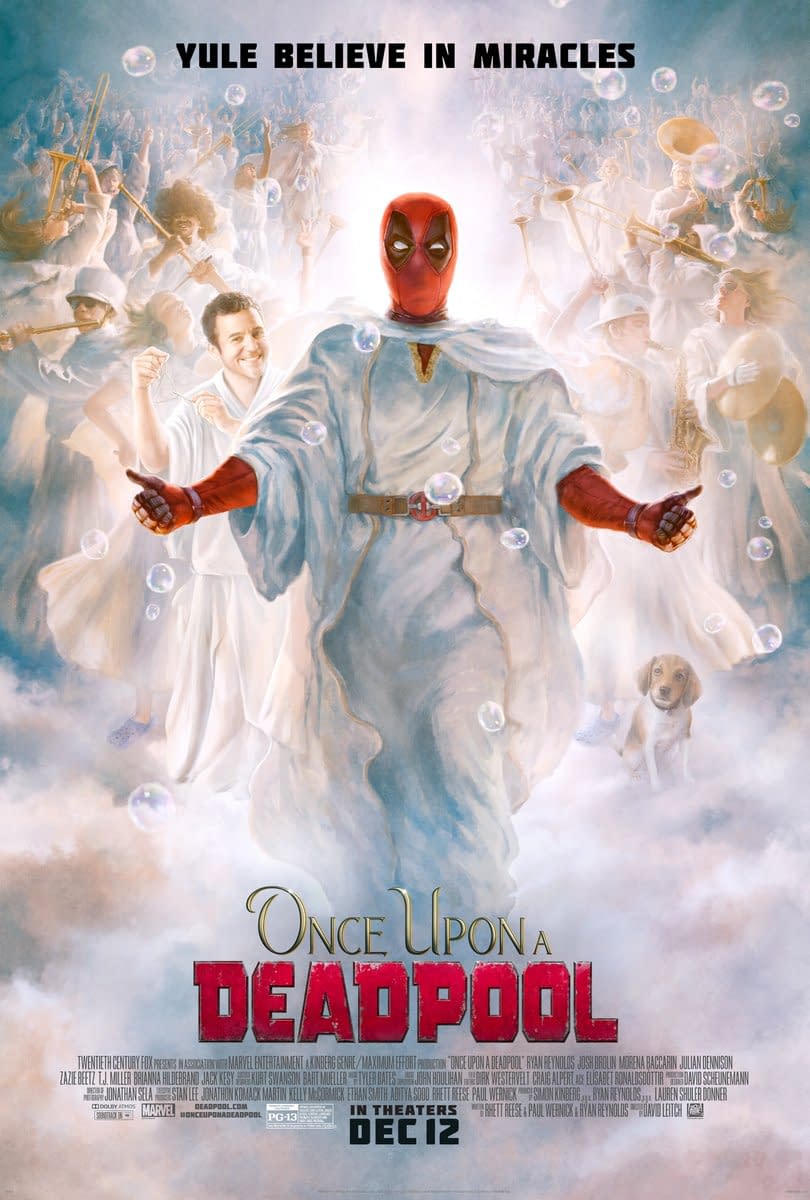 Summary(?): After surviving a near fatal bovine attack, a disfigured cafeteria chef (Wade Wilson) struggles to fulfill his dream of becoming Mayberry's hottest bartender while also learning to cope with his lost sense of taste. Searching to regain his spice for life, as well as a flux capacitor, Wade must battle ninjas, the yakuza, and a pack of sexually aggressive canines, as he journeys around the world to discover the importance of family, friendship, and flavor – finding a new taste for adventure and earning the coveted coffee mug title of World's Best Lover.
Once Upon a Deadpool, directed by David Leitch, stars Ryan Reynolds, Morena Baccarin, T.J. Miller, Josh Brolin, Brianna Hildebrand, and Zazie Beetz. It will be in theaters from December 12th to December 24th.
Enjoyed this article? Share it!